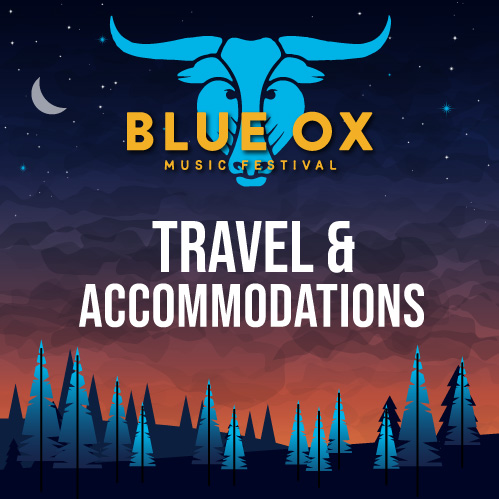 Travel & Accommodations
Come join us for three-days of music and camping in Eau Claire Wisconsin, June 23-25. Explore the ways you can stay with us. Choose an option that works best for you! 
Camp on-site at the Pines Music Park
No matter where you camp on-site, you're no more than a 7-minute walk away from the festival bowl. Camping on-site is a great way to make new friends with your neighbors and when the music ends each night, you won't have too far to walk to get back to your sleeping bag so that you can recharge for another day of dancing!
Unreserved Tent Camping in either General, Family or Quiet is INCLUDED with festival admission. Roll in, find a spot that accommodates your needs and set up camp. Don't forget that you'll need to purchase a car camping pass if you want to park your car by your tent. *Check-in starts Thursday, June 23rd at 7AM for those camping in unreserved.
A Pre-Set Tent Camping Package (presented by Backyards & Beyond) is perfect for those who don't want to travel with camping gear. These tents are set-up under tree cover and are all ready for you to move into when you arrive. Plus, you don't have to worry about tear-down on Sunday. *Check-in starts Wednesday, June 22nd (time TBD and to be announced closer to the festival dates) for those with a pre-set tent camping package. Learn more about this camping package HERE
A Reserved Campsite is required if you want to sleep in an RV, pull-behind, pop-up or camper. It's also a great option for those who don't want to worry about looking for space to set-up your tent. These sites are each 20×30 and are ideal for those who would like to arrive to a specific spot to camp. Limited RV Reserved sites and Tent/Car ONLY sites are available in the Prairie. *Check-in starts Wednesday, June 22nd (time TBD and to be announced closer to the festival dates) for those with a reserved campsite. View available reserved sites HERE
*NEW* No Boundaries Tiny Homes Bungalows – SOLD OUT!!! View all Details HERE
Stay at a nearby Hotel in Eau Claire 
Not big into camping? Our festival is located just a few miles from multiple Eau Claire hotels, including the Hampton Inn, Oxbow and Lismore which are situated in downtown Eau Claire. We also partner with a local shuttle company that offers both pick up and drop off to and from our festival.
View Partner Hotels HERE
View Shuttle Schedule and Pricing HERE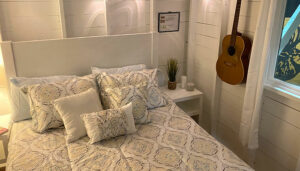 Getting Here! 
The Blue Ox Music Festival takes place at The Pines Music Park: 5024 Crescent Ave. Eau Claire, WI 54703. 
From Minneapolis, MN: About 1 1/2 hours East 
From Madison, WI: About 3 hours North West
From Chicago, IL: About 4 1/2 hours North West
From Des Moines, IA: About 4  1/2 hours North East
Car: Daily/Overnight parking in one of our designated parking areas is included in admission.
Bike: You're welcome to ride your bike here however there will not be a designated bike parking area. Bikes are allowed within the campground area but are NOT allowed within the gated festival bowl area. Please keep in mind that our festival is located off a county road with a lot of blind spots and no designated bike trail. Please be smart and safe when choosing this mode of transportation.
Uber and Lyft: Both ride share options are available in Eau Claire.
Shuttle: Multiple pick up locations in Eau Claire available. View Scheduled & Pricing HERE
Posted 3/21/222