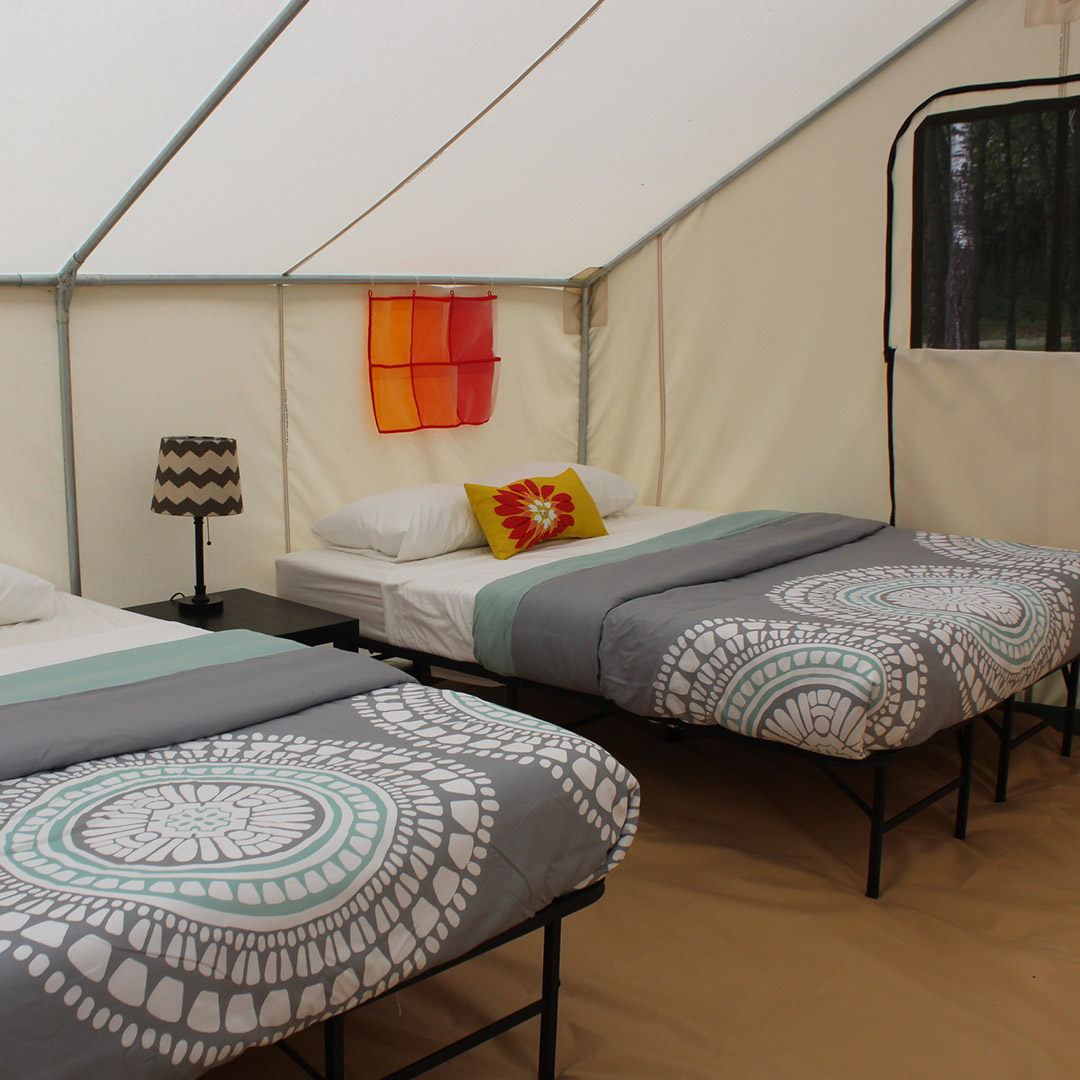 Glamping Now Available!
SOLD OUT for 2021
Stay on-site without worrying about setting up or tearing down your campsite. Glamping packages are perfect for individuals flying in for the festival, those who do not own camping equipment or those who just want to make their festival camping experience more stress free.
We are going through a new glamping service provider for Blue Ox 2021. All Glamping sites will be set up in the Prairie section of our campground and include a large (12′ x 14′) roomy canvas safari tent with lay-in vinyl floors and access to Glamping Hospitality area.
Expedition & Expedition Plus Packages available for: 2-Person, 3-Person & 4-Person occupancy. 
*Hospitality Area includes: Shade tents, air conditioned trailer, morning coffee, water coolers, tables and chairs, Grills, yard games, hammocks and raised gas fire pit. On-site host available 7AM-9AM and 4PM-6PM. Access only available to Glamping guests.
**These packages are add-on only. Guests must purchase GA admission for entrance to the festival separately.
Service Provided by: Canvas Town Events