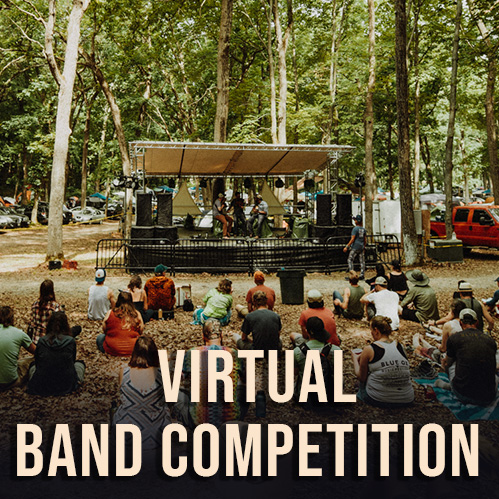 Virtual Band Competition
Calling all Bluegrass, Americana and Folk bands to enter our Virtual Band Competition. Do you want to perform at the Blue Ox Music Festival this summer? Here's your chance…create a short video of your band performing your best tunes and submit by Thursday, May 6 @ 11:59PM CDT for a chance to perform live on our Backwoods Stage this August!
How to Enter:
1. Create a new video or submit a recently created video of your band performing 2-3 original songs (performance video).
2. Upload your video to YouTube as a published or unlisted video (choose unlisted if you do not want your submission visible on YouTube).
3. Fill out the VIRTUAL BAND COMPETITION application (BELOW) and include the YouTube URL link to your video no later than Thursday, May 6 @ 11:59PM CDT.
**Late submissions will NOT be considered**
How to Win:
1. The Blue Ox team will select our top band competition submissions and post band information with video links to our website.
2. All chosen entries will be compiled into one video that will premiere on Facebook on Friday, May 14th.
3. After the video Premiers, voting will open up to the public until Friday, May 28th @ 11:59PM CDT.
The winner will receive a slot to perform on the Backwoods Stage from 5:30-6:30 PM on Saturday, August 21st. Band members will also receive weekend passes to the Blue Ox Music Festival.
*Limit 1 vote per person.
THANKS FOR YOUR SUBMISSIONS WE HAVE 42 QUALITY ENTRIES!