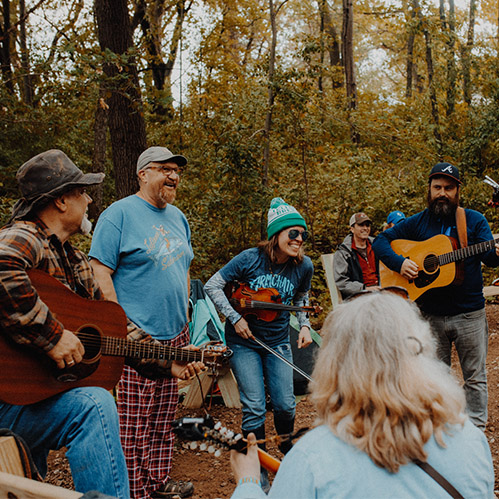 Potluck Pickin' Place is Back!
Bring your instrument and meetup with fellow musicians for Campground Jam sessions hosted by The Potluck String Band!
The Potluck String Band is an organically grown Band of festivarians that plays in bluegrass festival campgrounds and many different venues and events in the Midwest and Colorado. PSB creates a "Natural Habitat for Pickers" around their campfire, where musicians can meet new and old friends and pick during the day or until the sun comes up!
*Located in Unreserved General Camping area (view map here)