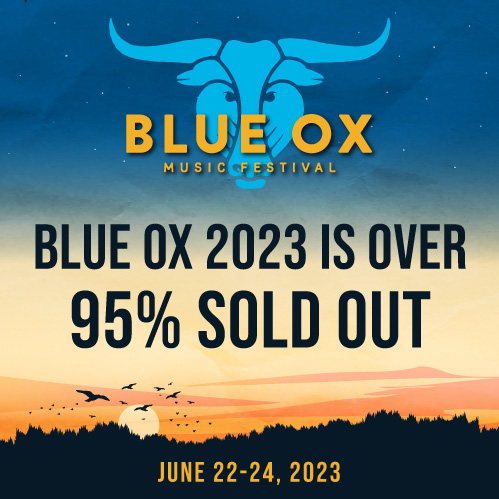 Blue Ox is over 95% Sold Out!
*Updated 5/08/23* We have less than 100 tickets left for sale until Blue Ox 2023 is official sold out.
We are just trying to keep you informed about where we are at since this will likely be the first year that the festival sells out and we want to make sure that no one is caught off guard. Secure your Blue Ox spot today if you don't want to miss out.
—
*Updated 4/18/23* Blue Ox 2023 tickets are moving quickly and due to this unprecedented demand, we will be moving to our final price tier starting on Thursday April 27th (if supplies last). After April 26th, any remaining tickets will be sold at the higher price tier until we have reached our sales cap of 5,000.
*Updated 4/11/23* Blue Ox 2023 tickets will be limited to 5,000, as we've done in years past, to preserve the intimacy and magic that the festival was built upon. We are 90% sold out right now which is further along than we've ever been at this time of year.
Don't wait on getting your tickets!! 2023 may be the year that Blue Ox sells out and with that comes a deep appreciation for you. Thank you for being a part of our independent festival community!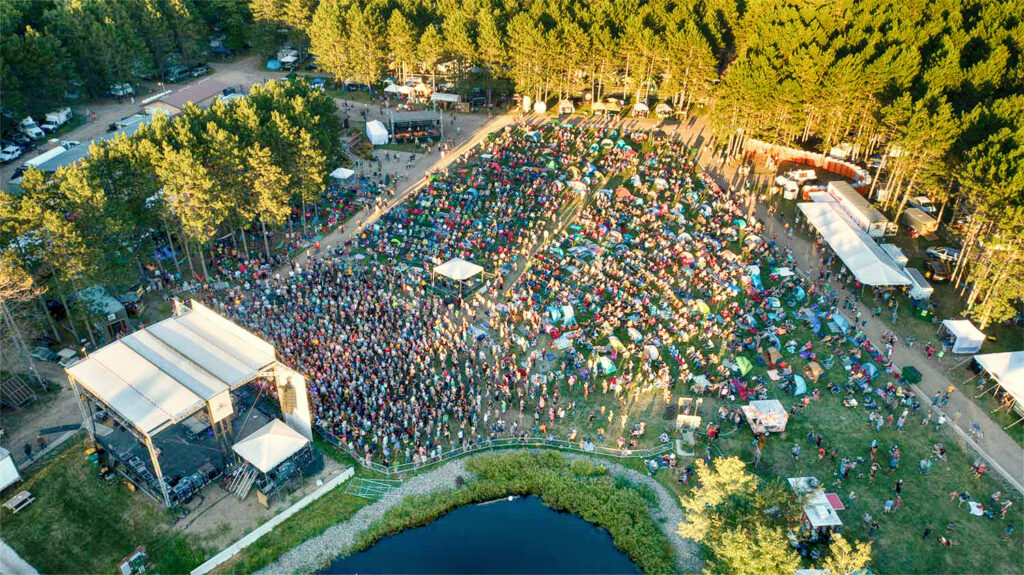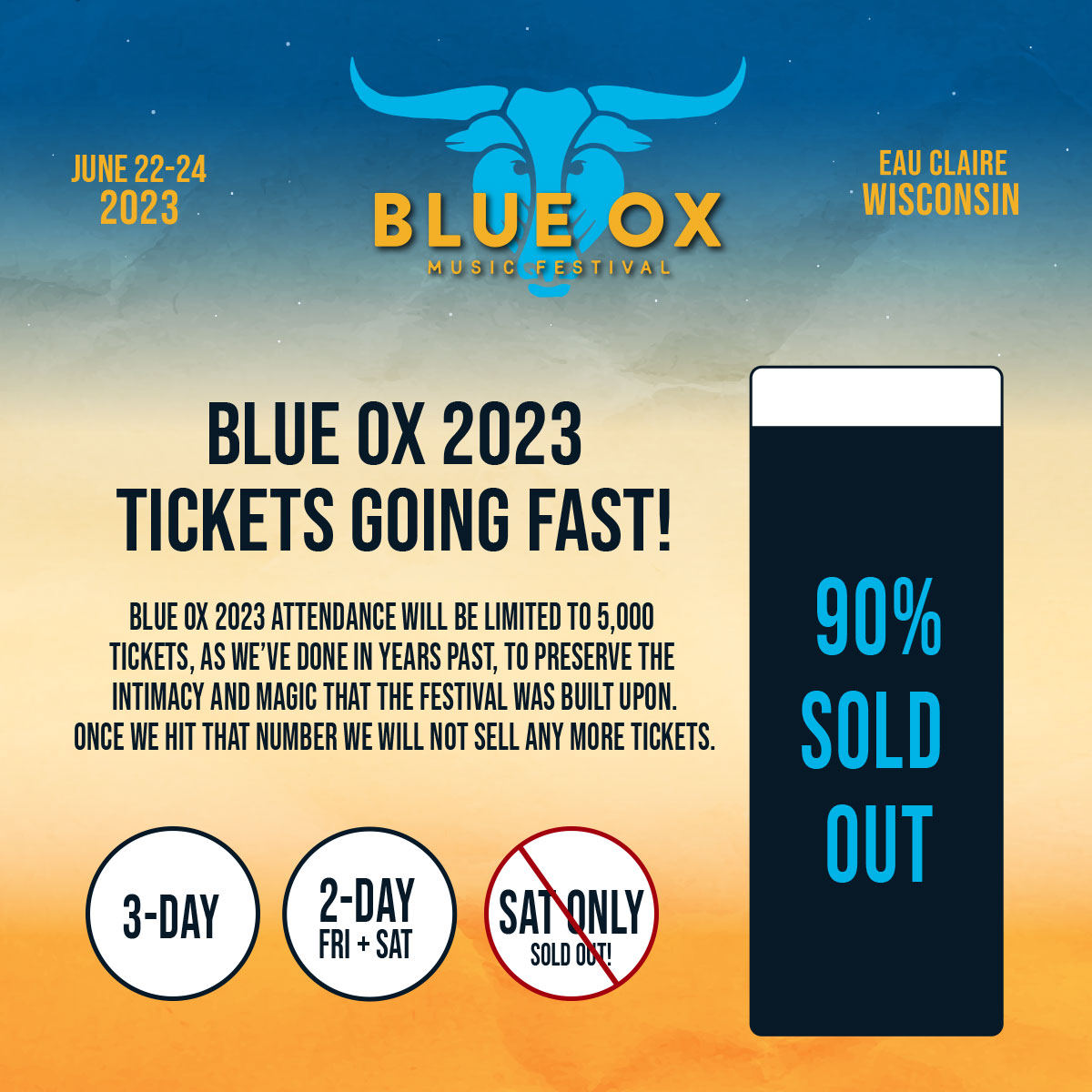 The following are the ONLY GA ticket options for Blue Ox 2023:
3-day General Admission
2-day (Fri + Sat) General Admission
1-day Saturday General Admission (Sold Out)
General Admission gives you access to entertainment on the day(s) you purchase for, unreserved tent camping (first come; first served) and on-site day parking or overnight parking in our Fields lot (not next to your tent)
*No refunds. Event dates, entertainment, and times subject to change without notice. No pets allowed. Rain or Shine.
---
PayPal Payment Plan Available!
Split your entire order into (4) interest free bi-weekly payments
At Check Out select PAY LATER to use the payment plan.
The first payment is due when your order is placed.
Subsequent bi-weekly installments will be automatically charged to the credit card / debit card you have on file with PayPal. You can change your card or pay off your order in full at any time.
*Important* Not all purchasers are accepted by PayPal for this plan. If (YOU) the purchaser is not accepted to Pay in 4, then PayPal will ask you if you want to continue and pay in full. If you click CONTINUE then the full amount will be charged to your card.
---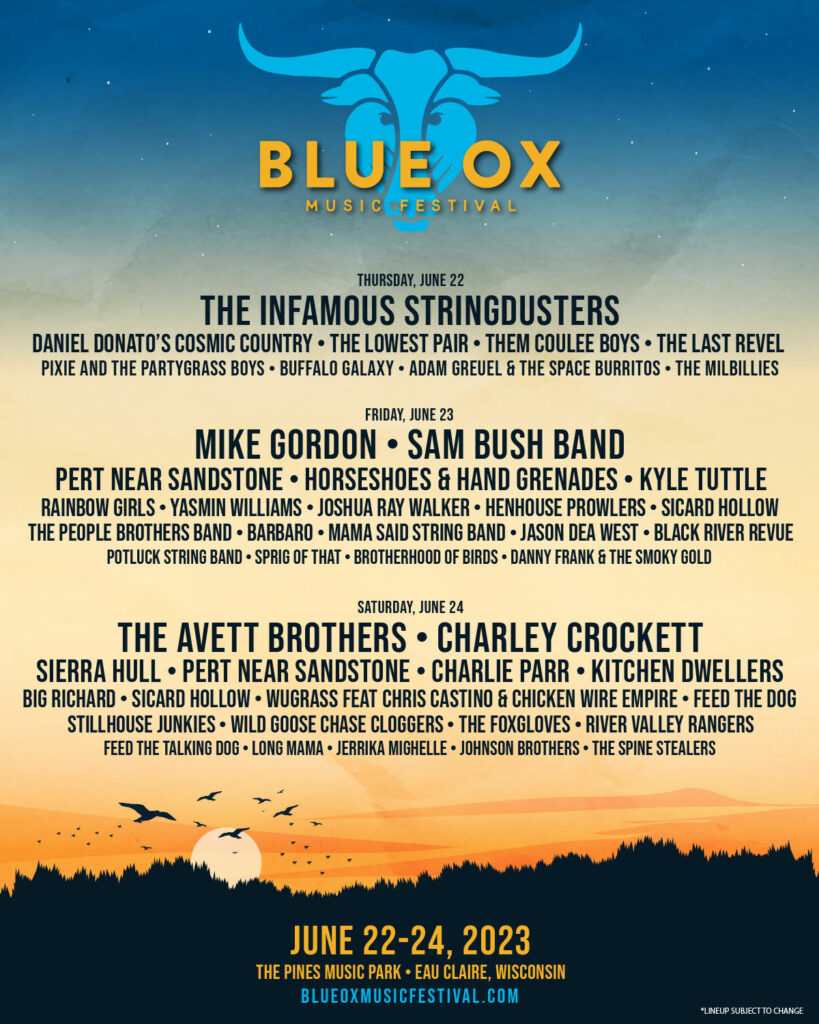 Originally Posted on 4/03/2023