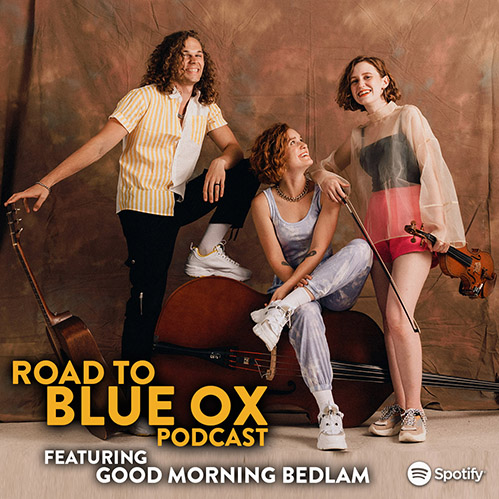 Road to Blue Ox Podcast S3E1
Welcome back to the Road To Blue Ox Podcast!
Starting 2021 by looking to August, Justin and Nate talk about the lineup for this year's festival and then discuss their favorite albums from 2020. A few new additions to the festival are covered and then they have a great chat with local Minneapolis band, Good Morning Bedlam. Nate and Justin talked with them about their development into playing folk music, what they've been doing during this past year and closely explored the beautiful album artwork for 'Like Kings.'
Featured music: Molly Tuttle – "Something On Your Mind", Short Round Stringband – "Free Little Birds", Good Morning Bedlam – "Enough", "The Haunting" and Pert Near Sandstone – "Stay All Night", "Summer Skies".
We are interested to know what you would like to hear on future episodes and any helpful feedback is greatly appreciated. Send a message to: RoadToBlueOx@gmail.com.
Written by: Nate Sipe & Justin Bruhn.
Produced by: Nate Sipe, Justin Bruhn, and Pert Near Sandstone.
Recorded and edited by: Nate Sipe. For More information: www.pertnearsandstone.com **Permission was obtained for all music used in this episode.