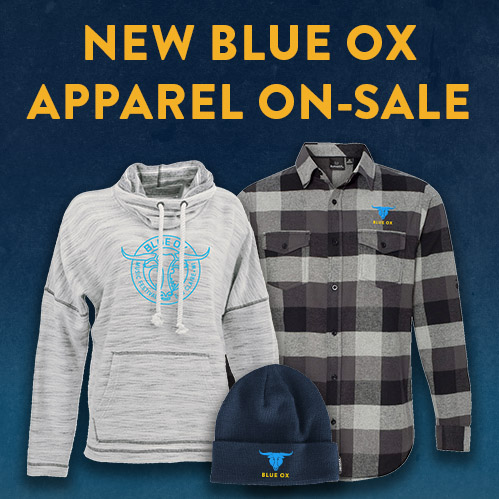 New Blue Ox Apparel On-Sale Now!
Available to purchase online through November 30th, 2020
As autumn progresses towards winter all of us at Blue Ox are feeling optimistic about 2021, and we can not wait until we can all get together again!
In preparation for the arrival of colder weather we are releasing some items to help keep you warm out there. In addition, we are working on lineup and other preparations for the 2021 Blue Ox Music Festival. Announcements will be coming out as soon as these details are finalized. We are excited about all we have in store for you!
*All items are print on demand with production starting December 1st and will ship out on or before December 10th so that you'll receive them before the Holidays!
STORE IS CLOSED
*The Printing Company had significant delays on their products and due to delays in shipments with the UPS/USPS, items will be arriving late. Please contact Kelsie at Powertex Group in Eau Claire with any questions on the status of your order. Apologizes