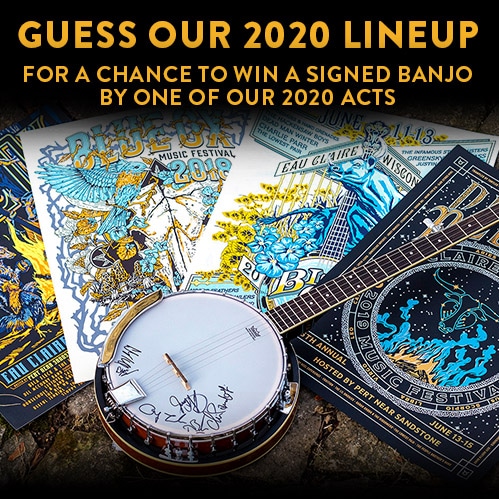 Guess our 2020 Lineup!
CONTEST CLOSED! Congrats Joel Buschman for guessing 9/10 artists correct for Blue Ox 2020.
The Blue Ox Music Festival 2020 lineup will be dropping soon but before that happens we're giving you a chance to win a signed banjo by one of our 2020 acts.
Good luck!
*The individual with the highest number of correct responses wins. In the event of a tie we will randomly choose a winner.