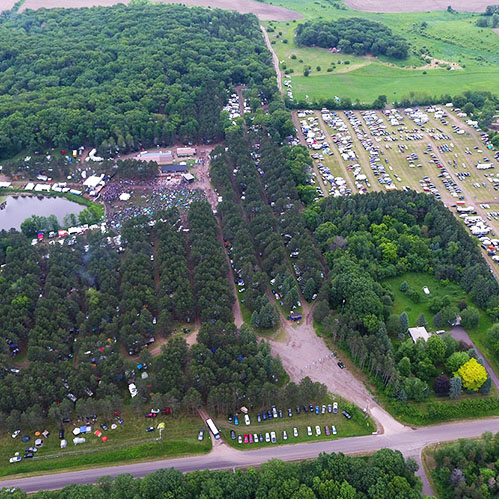 NEW Camping Options for 2020
Includes Quiet Unreserved, Quiet Reserved and Oversized Prairie Reserved Sites! 
Based on feedback from our post festival survey, we are excited to announce that we have developed a few new camping options for Blue Ox 2020.
In addition to Pines, Family & Fields Reserved sites, these newly added sites will be available for purchase during our pre-sale which begins Wednesday, October 2nd at 10 AM CST
*Unreserved (first come, first served) tent camping is included with your 3-Day ticket.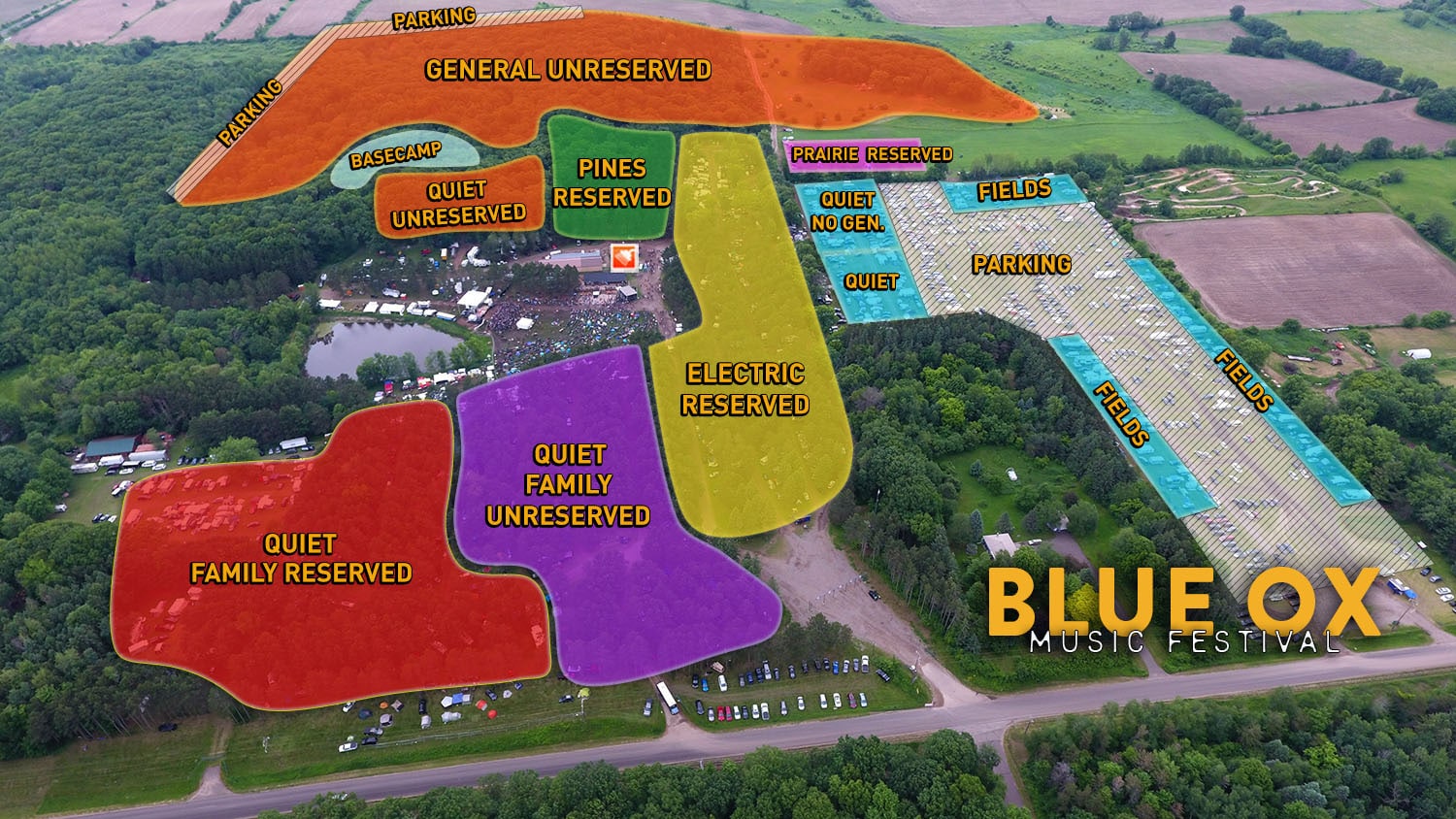 NEW for 2020:
Fields Reserved – Quiet Area: We have sectioned off an area of our regular Fields Reserved sites to have a midnight noise curfew. These sites are ideal for those who would like some peace and quiet after the main stage acts finish up. Choose a site in this area of the Fields if you do not need the convenience to the family stage, but still want to know that your neighbors are not going to keep you up until sunrise. *This midnight curfew includes the use of generators.
Fields Reserved – Quiet (No Generator Area): Generator use in this section of the Fields is NOT permitted at any time. These sites have a midnight curfew and are ideal for people staying in tents or those not needing power from a combustion generator.
Prairie Reserved – Oversized Campsites: This newly added reserved area is ideal for large groups and oversized RVs and buses. Each site has room for multiple cars, tents, and/or large camping units. Sites come in 25′ x 40′ or 25′ x 50′ or 25′ x 70′ sizes. Reserve multiple sites back to back (or next to each other) for even more room.
G/A – Unreserved Quiet Area: In addition to Family Camp, this is a great option for those without children in tow who still want some peace and quiet once the Main Stage closes down. *First come, first served tent camping with a midnight noise curfew. *This area is located just south of Basecamp and does NOT include Honeybee Camp.
Learn more about Camping at Blue Ox HERE