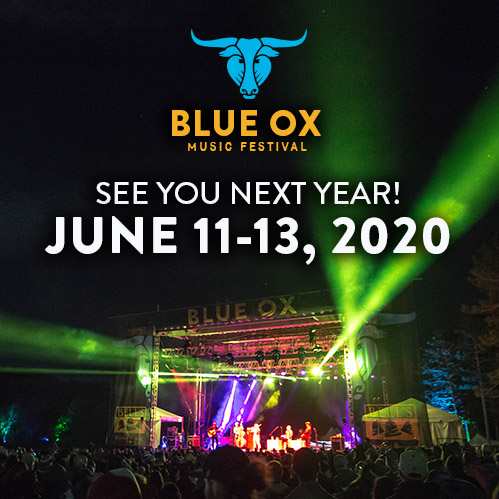 Save the date! June 11-13, 2020
See you next year! The 6th annual Blue Ox Music Festival will be held June 11-13, 2020
Please take our 2019 artist survey! Your input is very valuable in guiding our booking process. We want the Blue Ox Festival to reflect your tastes. As a 'thank you' for your time, you'll be entered in for a chance to win a 2019 Blue Ox signed poster (of your choice) after you complete the survey.
**Winner chooses from the following signed posters: The Dead South, The Del McCoury Band, Railroad Earth or Trampled by Turtles.
**The survey must be completed by August 14th, 2019 to be eligible for a chance to win a 2019 poster.