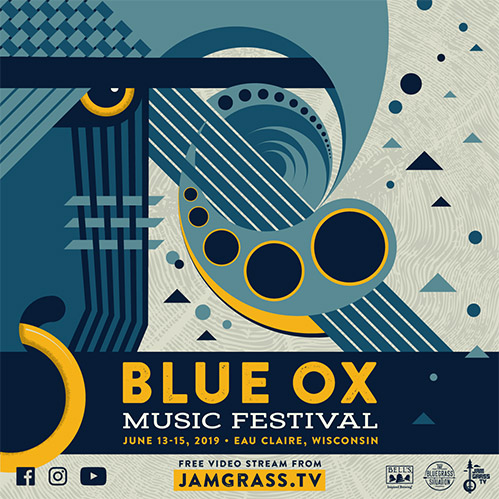 Live & Streaming 2019
There are multiple ways to watch and listen to the 2019 Blue Ox Music Festival.
Converge Radio 99.9 FM in Eau Claire will be streaming audio online and over the airwaves.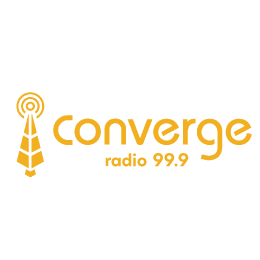 If you are looking for a video stream from the festival you are in luck! 
JAMGRASS TV WILL ONCE AGAIN BE STREAMING A LARGE PORTION OF THE WEEKEND'S ENTERTAINMENT.
Full Jamgrass TV streaming schedule is as followed:
Thursday, June 13:
5:00 – 5:30 PM CT – Grassfed
5:30-6:30 PM CT — The Lowest Pair
6:30 – 7:00 PM CT – Grassfed
7:00-8:15 PM CT— The Lil Smokies
8:15-8:45 PM CT – Old Salt Union
8:45-10:00 PM CT— Horseshoes & Hand Grenades
10:00-10:30 PM CT – Old Salt Union
10:30 PM – 12:00 AM CT – The Infamous Stringdusters
Friday, June 14:
11:00-11:30 AM CT – David Huckfelt
11:30AM-12:30 PM CT — Pokey LaFarge (solo)
12:30-1:00 PM CT – David Huckfelt
1:00-2:00 PM CT — Sarah Shook & the Disarmers
2:00-2:30 PM – Barbaro
2:30-3:30 PM CT— Jeff Austin Band
3:30-4:00 PM CT – Barbaro
4:00-5:00 PM CT— The Del McCoury Band
5:00-5:30 PM CT – Cascade Crescendo
5:30-6:30 PM CT— Fruition
6:30- 7:00 PM CT – Cascade Crescendo
7:00-8:15 PM CT— The Travelin' McCourys Tip Their Hat to Sam Bush
8:15-8:45 PM CT – The Larry Keel Experience
8:45-10:00 PM CT— Pert Near Sandstone
10:00-10:30 PM CT – The Larry Keel Experience
10:30 – 11:00 PM – Trampled by Turtles*
*Trampled by Turtles will only be available for the first 30 minutes of their set on the JamGrass.TV live stream
Saturday, June 15:
11:00-11:30 AM CT – Dusty Heart
11:30 AM -12:30 PM CT — Them Coulee Boys
12:30-1:00 PM CT- Dusty Heart
1:00-2:00 PM CT— Peter Rowan's Carter Stanley's Eyes
2:00-2:30 PM CT – Feeding LeRoy
2:30-3:30 PM CT— The Earls of Leicester feat. Jerry Douglas
3:30-4:00 PM CT – Feeding LeRoy
4:00-5:00 PM CT— Charlie Parr
5:00-5:30 PM CT – The Wooks
5:30-6:30 PM CT – The Dead South
6:30-7:00 PM CT – The Wooks
7:00-8:15 PM CT— Billy Strings
8:15-8:45 PM CT – The People Brothers Band
8:45-10:00 PM CT— Pert Near Sandstone
10:00-10:30 PM CT – The People Brothers Band
10:30 PM – 12:00 AM CT – Railroad Earth
*The Dead South will not be available on the JamGrass.TV live stream