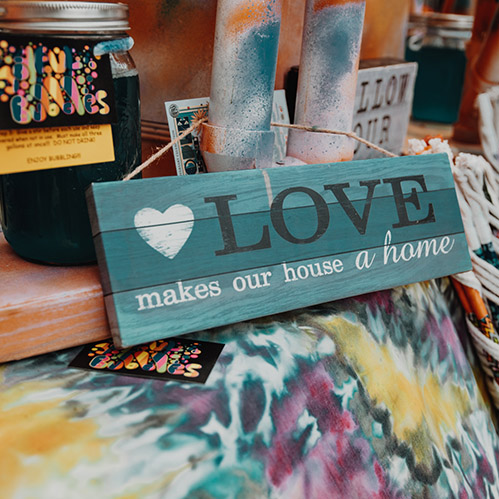 Hardgood Vendor Lineup
Blue Ox is pleased to offer an assortment of quality craftsman, artisans, vendors and official festival merchandise.
Product line consists of naturally dyed, hand printed cotton clothing, and an assortment of custom jewelry.
Handcrafted macramé, leather and metal created using traditional Andean styles. Also featuring an assortment of products from Peru.
Explore the benefits of CBD featuring: Full Spectrum and Isolate CBD soft gel capsules and more.
Get your child wristbands here as well as glitter tattoos and kid styled hearing protection.
Men's and women's jewelry and wearables made from recycled skateboard.
OFFICIAL BLUE OX MUSIC FESTIVAL MERCHANDISE
The Ultimate Blue Ox Fan Store! We offer a nice variety of apparel, including hats, posters, sweatshirts, t-shirts and more.
Hippie boutique featuring local glass art, jewelry, clothing, accessories and more.
All-natural temporary Henna Body Art. Super fun for kids and adults both.
A local art collective in downtown Eau Claire offering a variety of handmade art, jewelry, apparel, and accessories that celebrate the best parts of the Chippewa Valley, Wisconsin, the Midwest, and Life.
A large assortment of handcrafted Tie Dyes and Batik Clothing.
Asian imported clothing and accessories all of which are fair trade sourced.
There is something for everyone at The Hatch, offering clothing, crystals, unique gifts, and more!