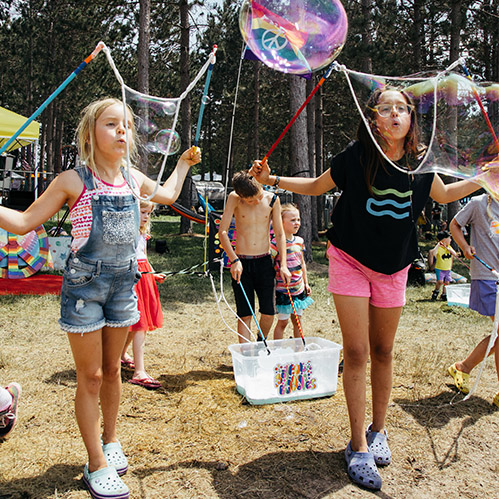 Blue Ox Kids Activities
Every year we strive to make this event just as entertaining for kids as it is for their parents, and this year is no exception. Thanks to our friends at Boats and Bluegrass for putting together our Family Stage schedule.
New for this year, stop by the Happy Jangles booth for Check-a-Child wristbands. These wristbands include the parent/guardian's contact information to help reunite your child in the event they become lost. Find the Happy Jangles booth in the main festival area near the Joyful Bubbles stand and get your child a wristband.
AND AS ALWAYS CHILDREN 13 AND UNDER ARE FREE!!
BOAT AND BLUEGRASS FAMILY STAGE
Located at the top of the hill in Family Camp.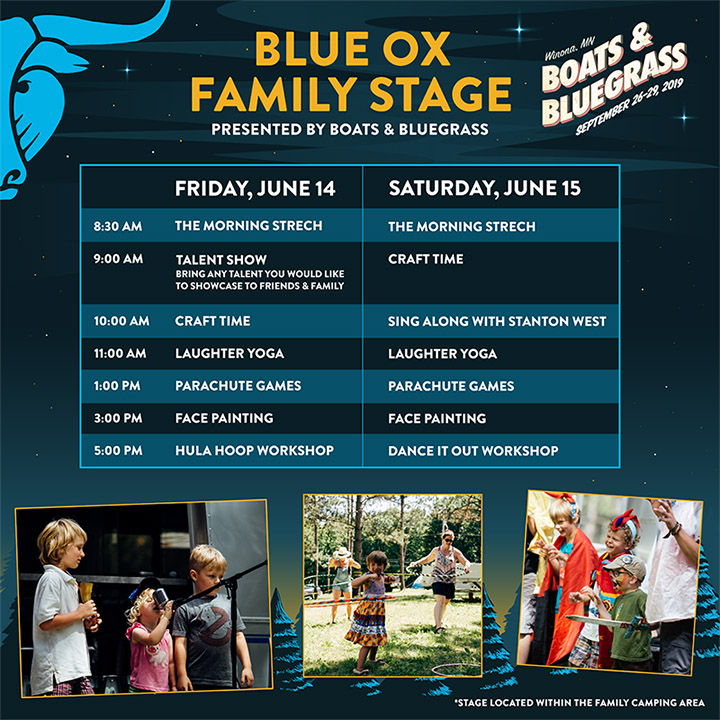 And once again, Joyful Bubbles will be filling the air with bubbles of all sizes!