RELIVE THE BLUE OX
WITH
THE INFAMOUS STRINGDUSTERS
---
Playing the Blue Ox Music Festival in both 2015 and 2017 The Infamous Stringdusters have put forth two great shows for our festival's patrons.
Unlike rock 'n' roll, bluegrass music's boundaries are often defined in very narrow terms and that has caused some bands to carefully consider their place within the genre. But, in order to survive, everything must evolve… even bluegrass. Enter the Infamous Stringdusters, the very model of a major modern bluegrass band.
Support the Infamous Stringdusters music and merchandise can be found at their store.
---
Friday, June 9th, 2017
RECORDING BY TOMMY THE BEARD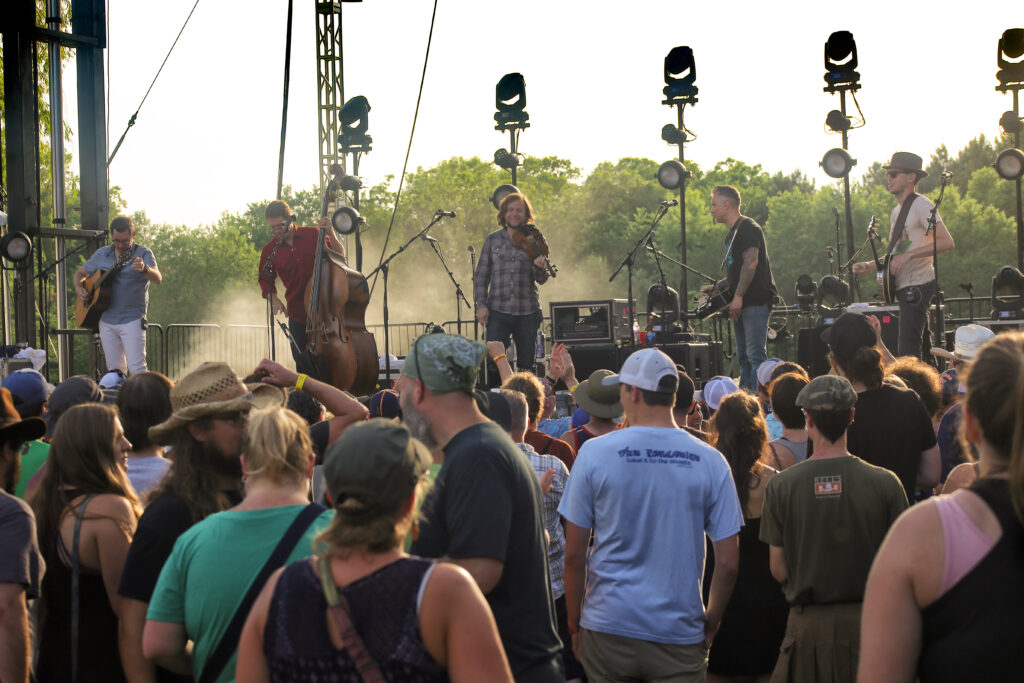 ---
Thursday, June 11th, 2015
Only a low quality recording is available for this show, due to the weather. It was wet. You know if you were there.