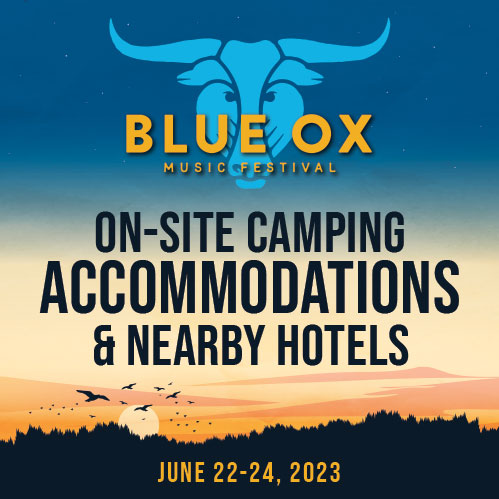 Accommodations
On-site Camping, Hotels & Shuttles!
Come join us for three-days of music and camping in Eau Claire Wisconsin, June 22-24. Explore the many ways you can stay on-site with us or nearby. Choose an option that works best for you!
Included with Admission: 
Unreserved Tent Camping
Tent Camping in either General, Prairie, Family or Quiet unreserved is INCLUDED with festival admission. Roll in, find a spot that accommodates your needs and set up camp. Parking in our lot is included. If you want to sleep in your car or park your vehicle by your tent then you will need to add-on a car camping pass.
*3-day pass holders staying in unreserved can start moving in Thursday at 7AM.
*2-day pass holders staying in unreserved can start moving in Friday at 9AM.
*1-day Saturday pass holders staying in unreserved can start moving in Saturday at 10AM.
---
Upgrade/Add-on Options: 
Pre-set Tent Camping with Backyards & Beyond
Top Perks:
Conveniently located under the trees in Eagle Camp, about a 5 minute walk from the festival bowl.
No need to worry about set-up or tear down. Everything is ready for you when you arrive.
Fresh Camacho coffee every morning.
Access to USB charging station.
Parking for your car next to your tent.
And More!
*Includes free early move-in on Wednesday evening (time TBA) for those with a pre-set tent camping package.
Reserved Camping 
Anyone arriving at Blue Ox with an RV, pull-behind, trailer, pop-up camper, motor-home or teardrop will NEED to present a reserved campsite ticket for access to the grounds.
Fields RV Reserved:
20′ x 30′ long sites
Reserved camping for RVs, pull-behinds, pop-up campers, motor-homes, trailers, tents and cars.
Generator use permitted.
Prairie Tent/Car/Teardrop:
20′ x 30′ long sites
Only tents, cars and teardrop trailers 10′ and under are allowed in this section.
NO Generators allowed.
Car Camping Pass
If you would like park your car at your unreserved campsite or use your car as a sleeping unit in any unreserved tent camping area then simply purchase a car camping pass and you will receive a tag for your vehicle to be parked at your site.
*If your vehicle is over 20′ long you will need an RV site rather than a car camping pass.
*Limited quantities available
*Saturday pass holders will not be able to drive your car to your campsite, even with a car camping pass. You must park your car in the free overflow parking area located in the Fields and walk your camping gear to your campsite. Packing a wagon will make this process easier. Arriving on Saturday means you will most likely have to camp in Prairie Unreserved. 
Tiny Camping Cabin – Waitlist
If you rented a Tiny Home at Blue Ox 2022 then you will have the first opportunity to reserve one of our staff built Tiny Camping Cabins for Blue Ox 2023.
Any cabins that are not reserved will then be offered to individuals on our Tiny Cabin waitlist. To be added to the waitlist, please email your name and phone number to info@blueoxfest.com
---
Stay at a nearby Hotel in Eau Claire 
Not big into camping? Our festival is located just a few miles from multiple Eau Claire hotels, including The Oxbow and Lismore which are situated in downtown Eau Claire near a variety of restaurants, shops and bars.
View Partner Hotels HERE
View Shuttle Schedule and Pricing HERE
Posted 2/23/2023