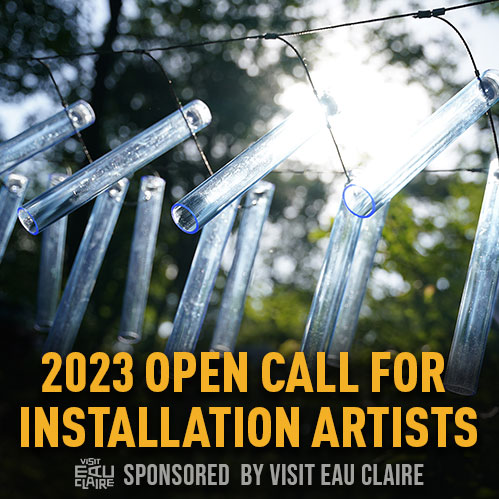 Open Call for Installation Artists 2023
Deadline: March 31st, 2023
June 22-24, 2023 / Pines Music Park – Eau Claire, WI
Visual artists are invited to be a part of the Blue Ox Music Festival experience! Do you have a beautiful and engaging project you want to share with the Blue Ox community? Here's your chance…
Applications are NOW OPEN for installation artists looking to display their work at Blue Ox 2023. Fill out the below application before midnight on March 31st to be considered for selection. Chosen applicants will be contacted and announced in April.
To complete this application, please make sure that you're prepared to include a few images for upload and information about your installation experience. We are looking to place your art in a variety of difference high trafficked areas of the festival grounds. We envision projects to be placed around the performance areas, walkways and campgrounds to enrich the experience of the festival.
We are most interested in pieces this year which include at least 1 of the following aspects:
Interactivity
Visual esthetic at night
All chosen applicants will receive:
Compensation anywhere between $50 and $600 towards the cost/time of creating your installation.
Access to the festival grounds on Wednesday, June 21st to set up/install your piece.
(2) 3-Day passes* to Blue Ox 2023 so that you (the artist) and one guest can set up and keep tabs on your installation throughout the duration of the festival and enjoy the music.
*If you are selected and have already purchased festival passes, then you will be reimbursed. You must provide your own transportation to and from the event.
**You will be liable to dismantle your piece on Sunday June 25th if you would like to take it home with you.
**This project is sponsored by Visit Eau Claire
Art Installation Submission