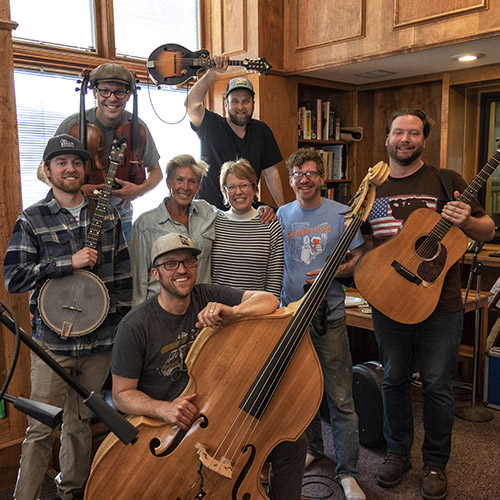 Pert Near Sandstone & Blue Ox: WXPR Interview and Performance
Tune in to
WXPR – Rhinelander
(91.7FM, 91.9FM and 110.9FM) for the Northwoods Cafe Show on Tuesday, May 7 at 6:00PM CDT and Saturday, May 11 at 12:00PM CDT, for the Bluegrass Saturday Show.
Recorded at the White Pine Room in Rhinelander, Wisconsin, WXPR's Marcia Barkus talks with Mark Bischel of Blue Ox Music Festival and the members of Pert Near Sandstone about the upcoming festival.
Pert Near Sandstone performs a special intimate concert and in-depth conversation, in front of a studio audience where WXPR features the Blue Ox hosts' unique string band sounds and songs beloved in the Northwoods and Upper Midwest.
Listen online on
www.wxpr.org
or tune in locally at 91.7FM (Rhinelander), 91.9FM (Wausau), and 110.9FM (Ironwood).