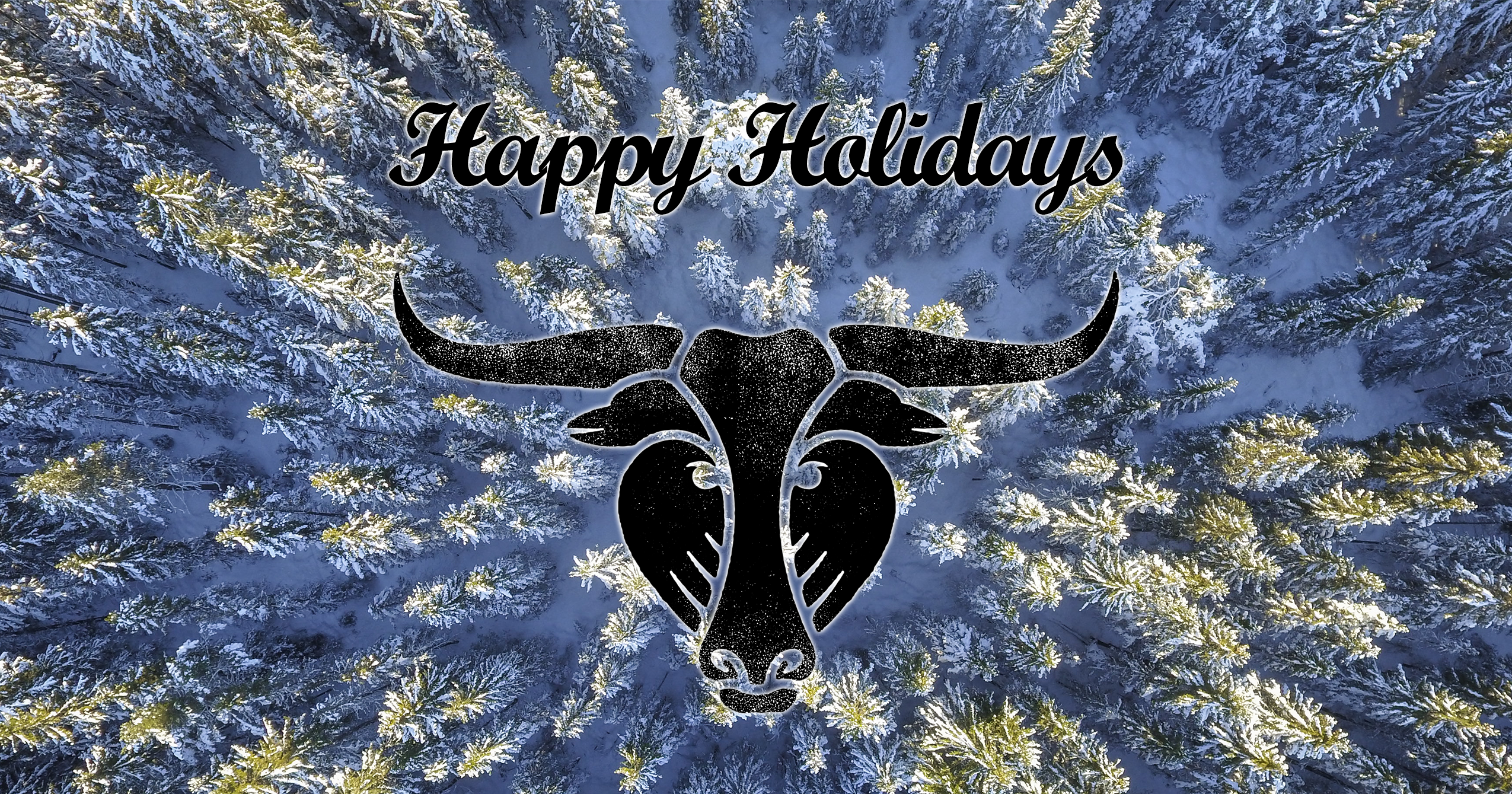 Happy Holidays from Blue Ox
With the holiday season upon us you may be looking for some last minute gift ideas. Tickets to the 2019 Blue Ox Music Festival are a one of a kind gift for your bluegrass and roots music loving friends and family. All with the ease of an online purchase and a click of a print button. Your loved ones will have the excitement and anticipation of this event that lasts through the cold winter months. After all experiences bring more happiness than things.
-Take care, be good to each other, and Happy Holidays from all of us at Blue Ox Music Festival!
Feel free to download any of our greeting cards in PDF form by clicking the link below each image.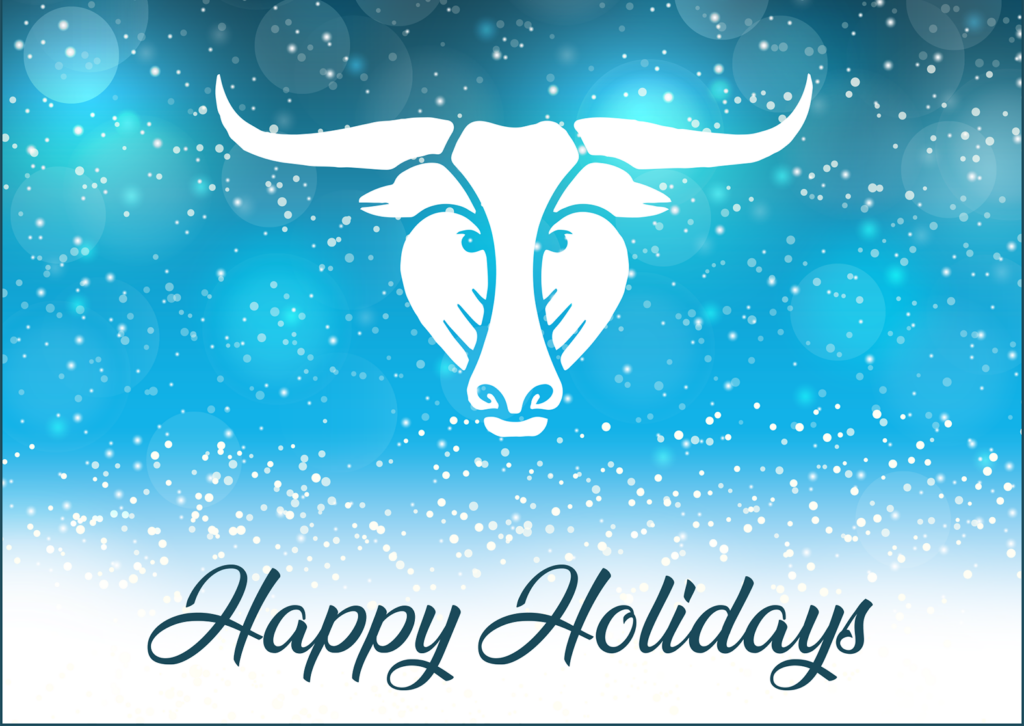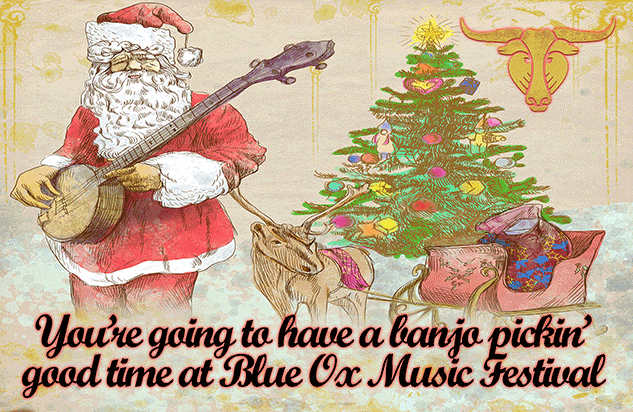 Blue Ox – Banjo Santa Holiday Card