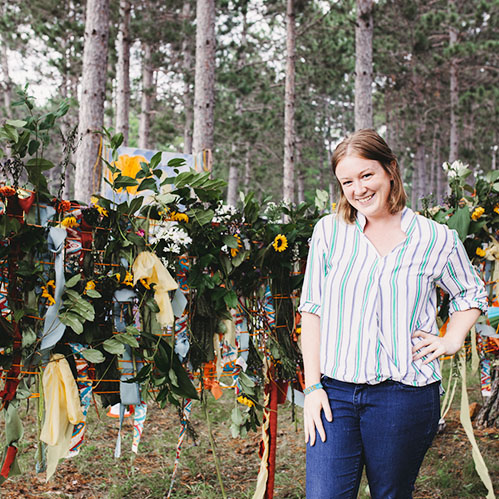 Open Call for Installation Artists
DEADLINE: JUNE 30TH – APPLICATION TO APPLY IS CLOSED
All individuals who submitted an application will be contacted by Monday, July 12th on whether you have been selected or not to participate at Blue Ox this year.
New to Blue Ox 2021, we're looking for your visual art installation! Do you have a beautiful and engaging project you want to share with the Blue Ox community? Here's your chance!
Applications are NOW OPEN for installation artists looking to display their work at Blue Ox 2021. Fill out the below application before midnight on June 30th, 2021 to be considered for selection.
To complete this application please make sure that you're prepared to include a few images for upload and information about your installation experience. We are looking to place your art into many different trafficked areas of the festival grounds. We envision projects to be placed along the performances areas, walkways and campgrounds to enrich the experience of the festival.
All chosen applicants will receive:
Compensation anywhere between $50 and $600 towards the cost/time of creating your installation.
Access to the festival grounds on Wednesday, August 18th to set up/install your piece.
(2) 3-Day passes to Blue Ox 2021 so that you (the artist) and one guest can keep tabs on your installation throughout the duration of the festival and enjoy the music.
*You will be liable to dismantle your piece on Sunday August 22nd if you would like to take it home with you.
*This project is sponsored by Visit Eau Claire