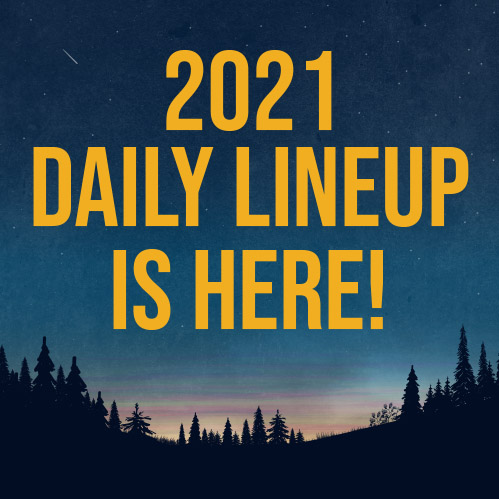 2021 Daily Lineup
Check out our 2021 daily lineup to see which day(s) your favorite artists are playing!
3-day and 2-day tickets on-sale! You can purchase your order in-full or split it into 4 payments using EZ pay.
*One day admissions will only become available on a later date based on availability.
*All ages welcome. Children 13 and under are free with paid admission.
*Set-times will be announced closer to the festival dates.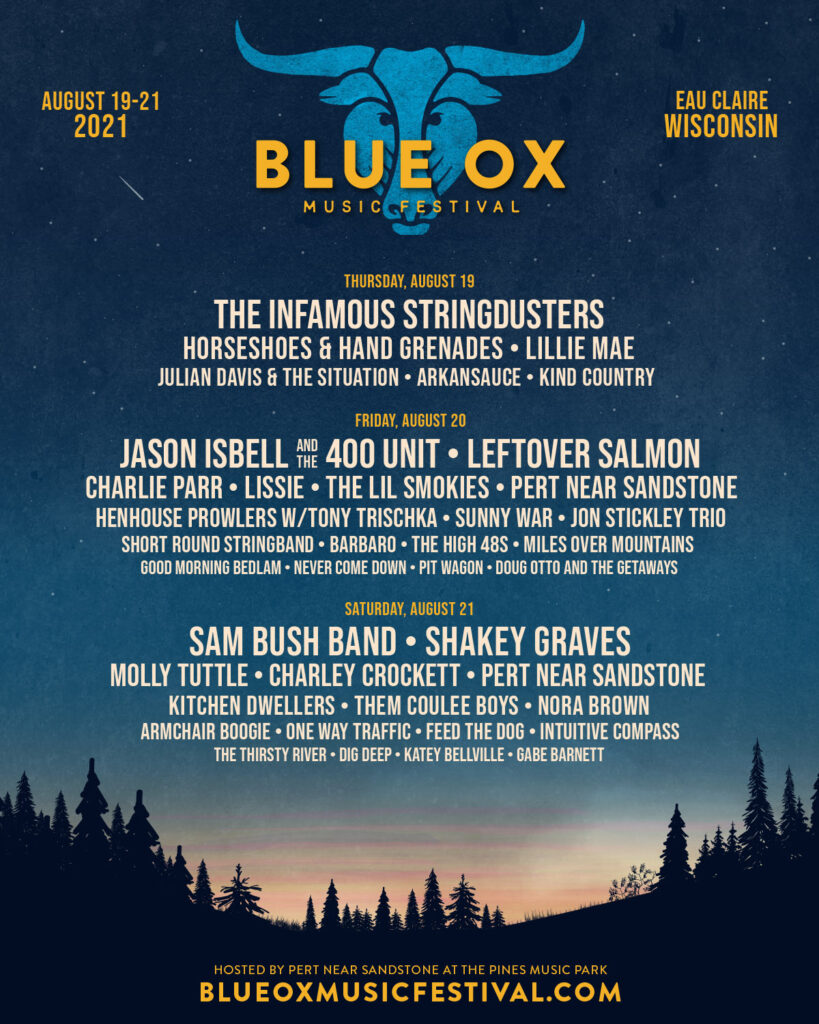 Explore the Blue Ox 2021 lineup on Spotify!
Hit shuffle and Enjoy! (Search Blue Ox 2021) or follow the link to listen: http://spoti.fi/38Dm91S
---
Reserved Camping & Car Passes at Blue Ox 2021 
Reserved Camping: If you plan to bring an RV, pull-behind or pop-up camper you will need to purchase a Reserved Campsite. The only reserved sites still available are located in Fields Reserved in very limited quantities.
*Only tents and cars (with a car pass) are allowed in Unreserved General, Family and Quiet Camping.
Car Pass: If you plan to camp in Unreserved General, Family or Quiet Camping and would like to park your car next to your tent or use your car as your sleeping unit in this area, then you will need to purchase a Car Camping Pass.
*These passes are available in limited quantities.
---
**Blue Ox Music Festival will be working with Eau Claire City-County Health Officials keeping up with best practices and recommendations to mitigate risk from COVID-19. Policies specific to this event will be announced at an appropriate time to deal with these risks once they are realized closer to the event date.
**Refunds for Blue Ox 2021 will be available only if the event is forced to cancel due to COVID-19 related Public Health Policy.