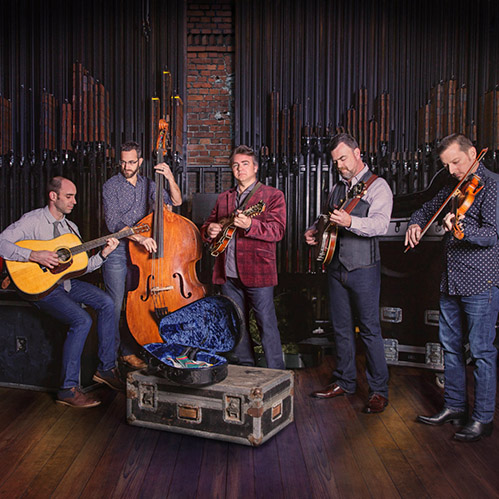 The Travelin' McCourys Tip Their Hat to Sam Bush
The McCoury brothers, Ronnie, (mandolin) and Rob, (banjo), were born into the bluegrass tradition. Years on the road with Dad in the Del McCoury Band honed their knife-edge chops, and encouraged the duo to imagine how traditional bluegrass could cut innovative pathways into 21st century music. With fiddler Jason Carter, bassist Alan Bartram, and latest recruit Cody Kilby on guitar, they assembled a group that could take what they had in their DNA, take what traditions they learned and heard, and push the music forward. In fact, the band became the only group to have each of its members recognized with an International Bluegrass Music Association Award for their instrument at least once and and they collectively took home the Grammy for Best Bluegrass Album this past year.
Honoring Sam Bush, as he recovers from surgery, The Travelin' McCourys will perform a special set dedicated to the King of Newgrass himself plus original material.