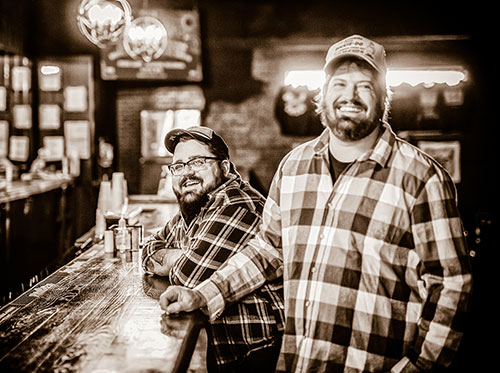 Tejon Street Corner Thieves
Performing Saturday, June 25
Outlaw Alt-Folk group Tejon Street Corner Thieves hails from the Rocky Mountains of Colorado, bringing new energy to the Bluegrass genre by mingling darker subjects and tones with depth-driven lyricism and performative musicianship.
The musicians behind Tejon have been playing together since 2013, where they gained momentum in the local Colorado scene with accolades and press coverage around the state, spanning from Colorado Springs' Colorado Springs Gazette to Denver's 303 Magazine. The band eventually caught the eye of Banjo-attacking murder folk troubadour Amigo The Devil and signed to his recently-launched record label Liars Club.
Tejon Street Corner Thieves have just announced a follow-up to their album Stolen Goods which came out earlier this year– the new LP Thick As Thieves is set to release on March 18th, 2022.  The 12-track album was recorded at Royal Recordings in Colorado Springs with producer Bill Douglas and combines Americana, folk, and bluegrass into an intoxicating mix with a unique trash-grass twist.
In the past year, Tejon has grown out of their local acclaim, becoming a national voice amongst the Bluegrass community for both their unique sound and charming antics. Following the COVID-19 shutdown, Tejon got extensive news coverage when the band took to the road (on a school bus), performing their music for fans from a safe distance. Their ingenuity brought in a stream of new fans, propelling their music mainstream.