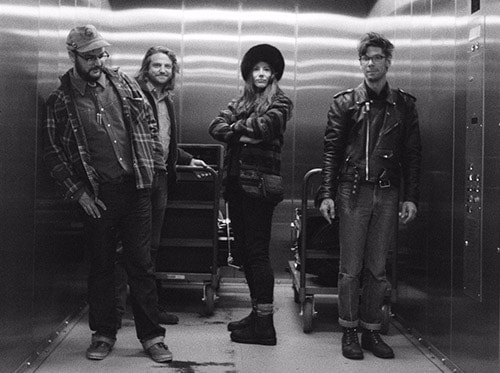 Pit Wagon
There's something magical about Matt Vold's voice. Cigarette smoke and salt of the earth mix together with a bunch of folk sadness somewhere deep in his vocal cords and what comes out is this fearsome, wispy, bluesy growl. It's perfect for the kind of songs he writes with his band Pit Wagon, who make country rock gems with a cowboy punk twist. Vold has sung a lot of songs over the years – in bars, on porches, at rock venues, around bonfires, and in the wee hours of the morning.
That smoky warble is well worn and rough around the edges in all the right ways, like an old baseball mitt that fits seamlessly – and once the five-piece band kicks in with harmonies by Emily Jensen, Matthew Mabis, Matt Haapala, and Josh Ingersoll, the songs become somewhat miraculous.
Pit Wagon's been making music together for a some odd years now. They're friends first, bandmates second; they're tight on stage and off.