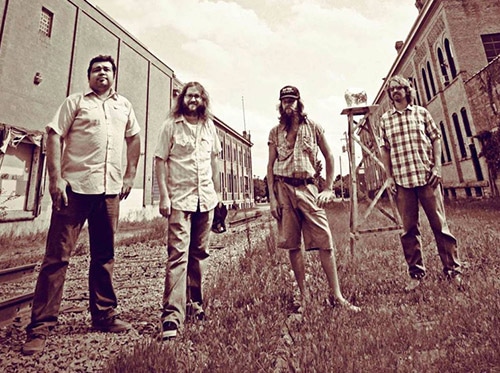 Doug Otto and the Getaways
The well oiled machine that is Doug Otto and the Getaways have been likened to the timeless sounds of Robert Johnson, Waylon Jennings, Hank Williams, Muddy Waters and Buddy Guy.
The band has been featured on regional radio shows, most recently, KFAI public radio in Minneapolis.  They have played for audiences throughout the Midwest, including 10K Lakes Festival, The Cabooze and The Dakota Jazz Club.  Several hometown Minneapolis venues have welcomed The Getaways to please patrons with weekly residencies including, the nordeast staples, Nye's Polonaise, Dusty's Bar, Mayslacks Music Lounge, and The Bulldog N.E. restaurant.  In 2009 they released an independent self-titled album and are currently working on follow-up recordings.
Doug Otto and the Getaways are known for playing the classic country and blues music of the old greats as well as their own compositions.  They began to take root in 2005 within the legendary Minneapolis music scene.  The Getaways possess a wide-ranging repertoire that is sure to bring you up and then right back down again.  They create a sound that is introspective and melancholy, as well as upbeat, danceable and celebratory.
"It is exciting and hopeful for me to see such talented and committed young musicians."
-Papa John Kolstad
"Otto's obvious talent exceeded all of the glowing praise I'd been hearing. It pleases me to no end to be reminded again that Minneapolis is home to abundant musical prowess."
– Charlie Broyles of the Star Tribune