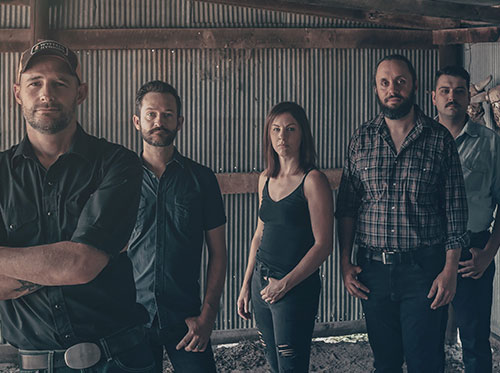 Ryan Necci and the Buffalo Gospel
Performing Friday, June 24
At the heart of great music is a story, and for that matter, a storyteller. The story of Ryan Necci & The Buffalo Gospel begins with Ryan's introduction to music through his father's record collection. Country music mixed with John Prine and Townes Van Zandt was the soundtrack to his growing up in a small, lower middle class farm town in Wisconsin. The songs of love and loss and unfulfilled dreams seeped into him as a child and later as a songwriter, helping form his distinct Country/Americana style.
As an adult, Ryan lived some of those stories – a divorce, the death of his close friend and writing partner. His immediate response was to quit music and live with his demons. But, as time moved on, Ryan found that writing about the darkness was the only way to cope with it. These crystalline bits of bleary, haggard emotion shine through in his music and its honesty.
"I want my songs to connect with people and share a message of truth, hope, and comfort for those feeling alone or broken," Ryan says.
Ryan Necci & The Buffalo Gospel's first album, We Can Be Horses, debuted in 2013 and was called "musically arresting" and "minimalist and masterful" by critics. Their follow-up, On the First Bell, received similar acclaim and in 2021, Ryan signed a record deal with BMG and released "Bloodlines" and "Crying Wolf," the first two songs off of his upcoming album.