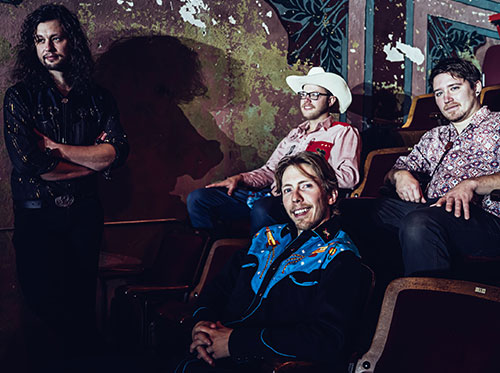 Buffalo Galaxy
Performing Thursday, June 22
Dust from the years of performing has coalesced to form Buffalo Galaxy.
Deep Space, Light Speed, Bluegrass!
Each member brings with them a tradition of Bluegrass and Americana music as their launchpad, creating moments of energy and intensity generated by light-speed bluegrass, while exploring the deep-space between emotions.
In their three years as a band, they have played over 200 shows around the greater Midwest and Rocky Mountains. They have shared the stage with the Kitchen Dwellers, Dead Horses and Daniel Donato. The band has brought their signature style to some of the region's finest festivals like Blue Ox, Boats and Bluegrass and many more. Buffalo Galaxy released their debut album "New Escape" during 2020 and their follow up will be out in early 2023.
Buffalo Galaxy is ready to burn bright in the bluegrass universe!