DONATE TO BLUE OX MUSIC FESTIVAL!
2020 has not been a typical year for live music. It's been 14 months since we last had a full-sized Blue Ox Music Festival and we still have almost a year until we can have another full-sized Blue Ox in 2021. In addition to helping assure our family owned festival's well being over these next couple of months, your contribution will also help cover the operational costs of putting on this virtual event on, the performing artists and their crew.
If Blue Ox has ever made an impact in your life, whether it was through the people you met here who are now your best friends, to opening your mind to new music and creative expression, to an unforgettable camping adventure, then please consider contributing if you can to help keep the experience alive into the future.
Your generosity is greatly appreciated. Thank you for being such a supportive community! We look forward to seeing everyone in 2021!!!
Contributions:
Venmo: @Blueoxfest (Mark Bischel – Festival Organizer)
Paypal: Click here to donate through PayPal
GoFundMe: Click here to donate through GoFundMe
#saveourstages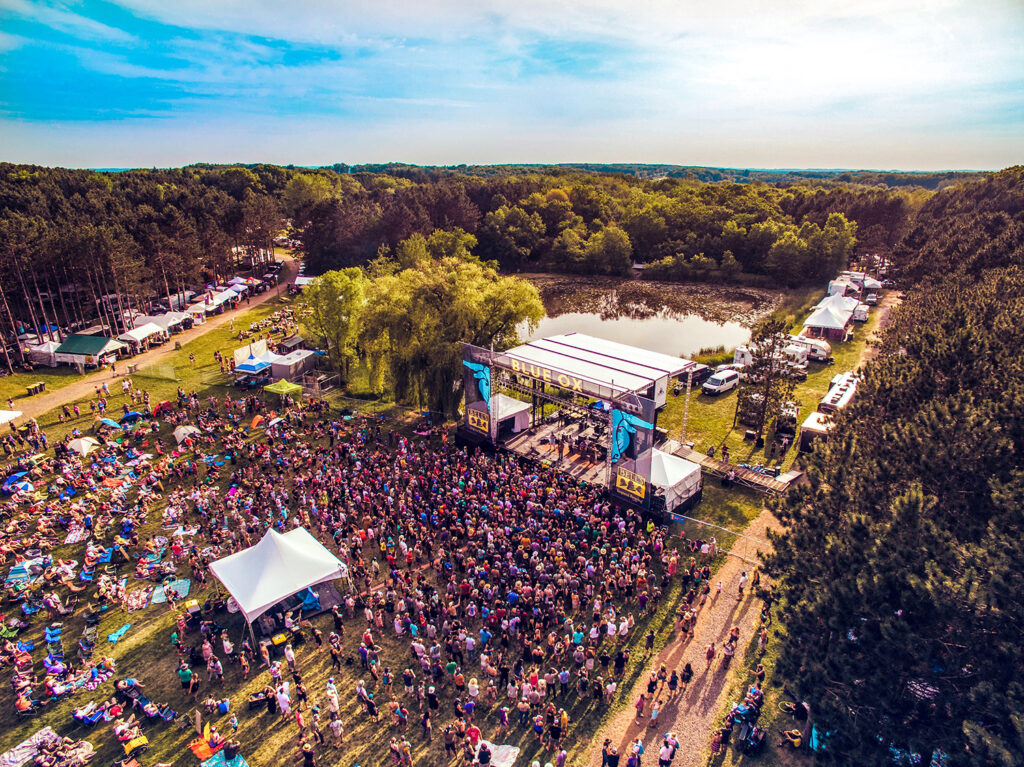 ABOUT BLUE OX MUSIC FESTIVAL
The Blue Ox Music Festival in Eau Claire, Wisconsin was founded in 2015 with the vision of an intimate Bluegrass and Americana music experience. It is our goal to provide a fan-centric festival experience that is welcoming and approachable for people of all ages and walks of life. In addition to the music held across three stages Blue Ox offers a variety of other activities throughout the day including musician workshops, yoga, disc golf, and children's programming. Food and beverage options feature a variety of local and regional food trucks, breweries, wineries, ciders, and craft distilleries. Both the festival and campgrounds are family owned and operated by a team with over 30 years of music festival experience.
Over the past few years the Blue Ox Music Festival has featured artists such as Bela Fleck and the Flecktones, Greensky Bluegrass, The Sam Bush Band, Peter Rowan, Drive by Truckers, The Del McCoury Band, Billy Strings, Margo Price, Preservation Hall Jazz Band, The Devil Makes Three, Trampled By Turtles, Railroad Earth, Tyler Childers, Son Volt and many more…