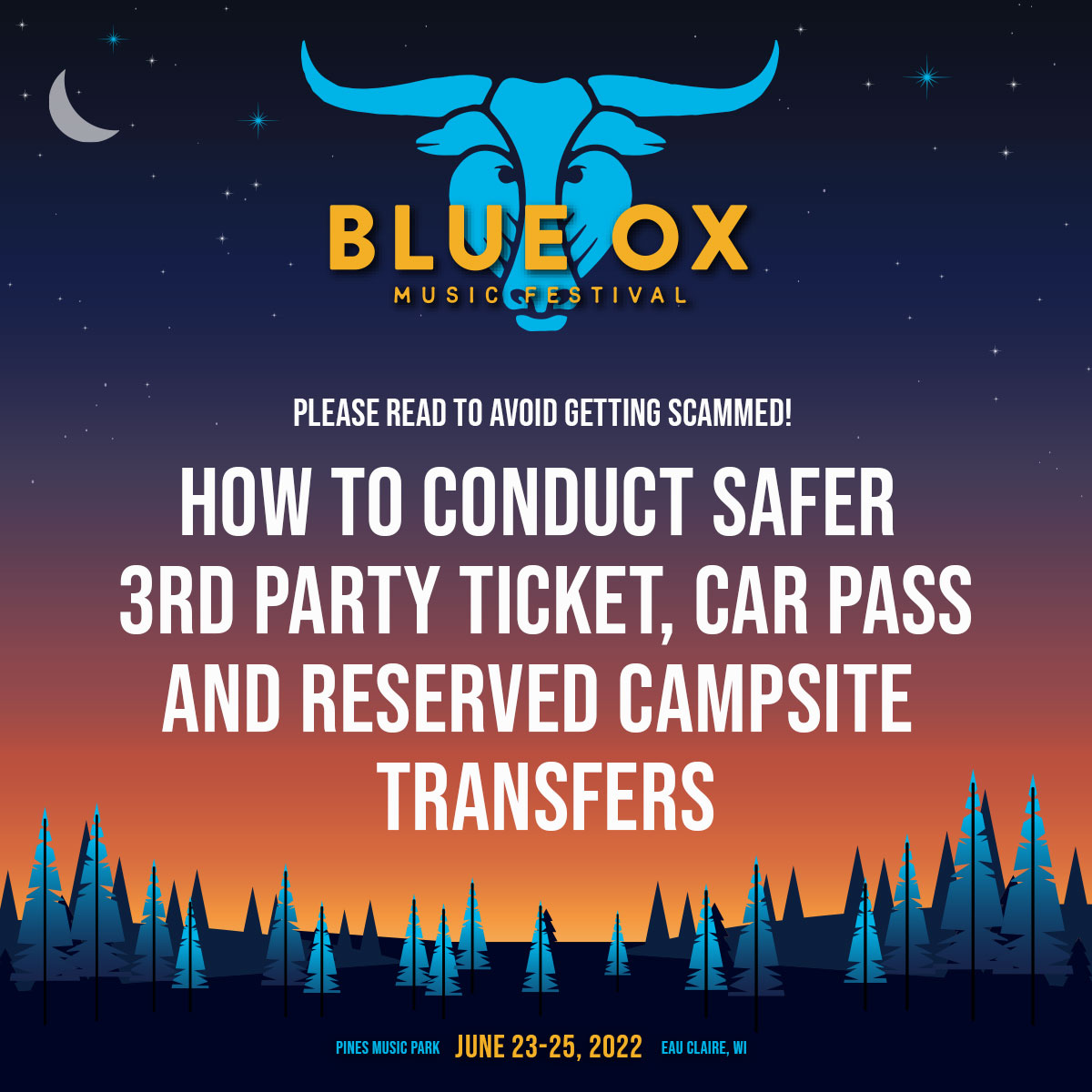 How to Transfer Tickets
Remember that the only way to ensure you have genuine tickets/reserved sites for Blue Ox 2022 is to purchase directly from us. Tickets are now ONLY available for purchase at the gate upon arrival.
If you do purchase through a 3rd party or wish to resell your tickets/sites, then please make sure to take the proper precautions to avoid getting scammed.
1. Do NOT accept printed tickets or emailed PDFs (unless if you know the seller) since these can be replicated and sent to anyone.
2. Use only purchase protected payment methods such as PayPal and make sure to send payments for goods or services, so purchase protection is in effect.
3. And most Importantly ONLY accept tickets/passes that have been officially transferred through the Blue Ox ticketing page. This is the only way to ensure that you have a real ticket/campsite.