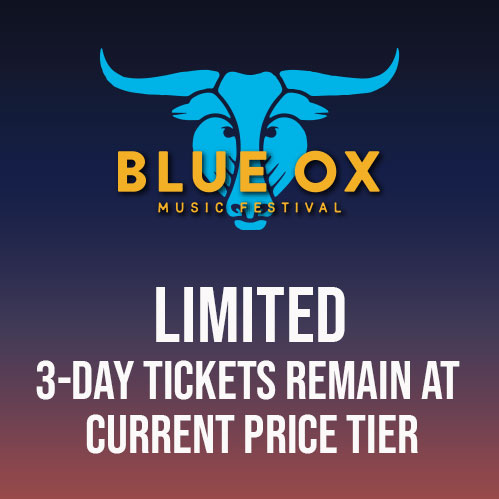 Prices Increase Soon!
Limited three-day tickets remain at Tier 2 pricing. Once they're gone we will move onto the next tier!
Thank you for helping to make Blue Ox 2021 a success. Success to us is seeing your smiles, laughter, joy and happiness throughout the weekend which was in no short supply. Looking forward to doing it all over again in 2022, June 23-25.
We're getting close to being ready to announce our lineup, you might have seen some hints if you listened to any of  the videos we recently posted to our Facebook and Instagram! 😉
Wanna join us out here at the Pines? Get your tickets now and save. Limited three-day tickets remain at the current price tier. Once they are gone we will move onto the next tier.
---
Payment Plan (EZ Pay)
Buy Early for the Lowest Monthly Payments!
A little short on cash? For a $20 fee you can divide your order total in up to four (4) equal monthly payments (depending on when your order was placed)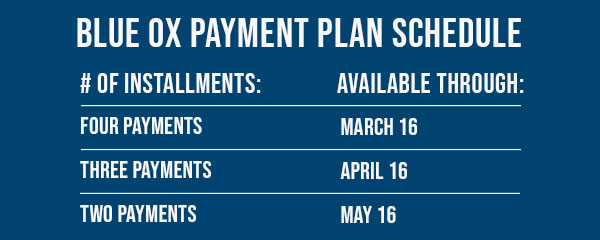 *In order to utilize EZ Pay, you must turn on PAYMENT PLAN in your shopping cart.
*Once your order is paid in full, your tickets will be emailed to you from our ticketing company Elevate.
*All orders must be paid in full by June 16th, 2022
---
Have Questions about Blue Ox? Visit the FAQ section HERE
*All sales are final. Entry policies are subject to change. Refunds/rollovers will only be available if the festival is forced to cancel due to COVID-19.
Post Published 12/30/2021