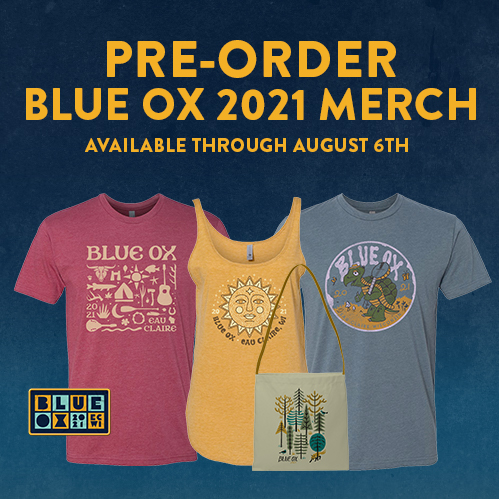 Pre-Order Blue Ox 2021 Merch
Online Store open through August 6th
Browse our Blue Ox 2021 Merch collection online now through August 6th. See something you like? Pre-order to guarantee you get the design you like in your size without worrying about it selling out at the festival.
How does it work? Purchase any item(s) you like online through August 6th, and we'll bundle it together for you to pick up during Merch Tent hours at the festival August 19-21, 2021.
No products will be shipped. Must pick up order on-site during the 2021 festival (August 19-21). Must have festival admission to pick up order.