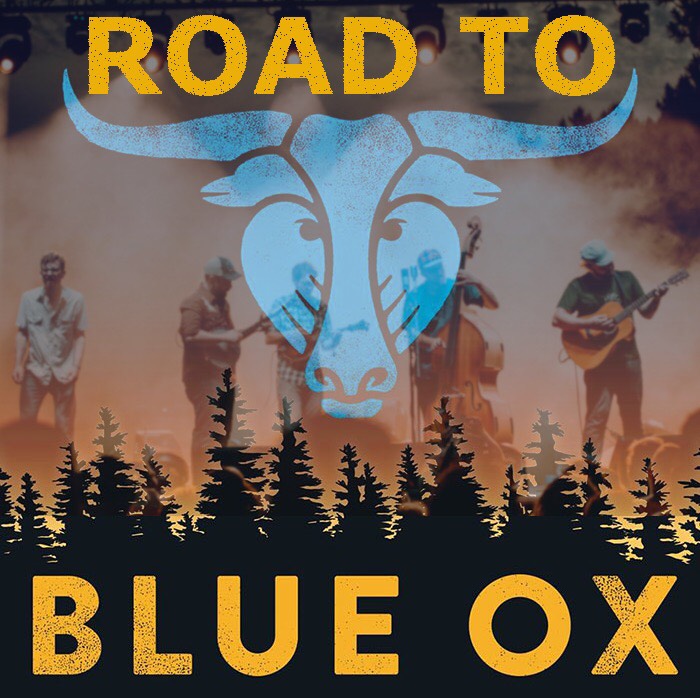 Road to Blue Ox Tour and Podcast
ROAD TO BLUE OX PODCAST
We are unveiling our monthly podcast which features music and interviews from Blue Ox artists, as well as information about the festival. Get a behind the scenes look at how the festival gets put together, as well as new features and information about the 2019 Blue Ox Music Festival. The podcast is hosted by Nate Sipe and Justin Bruhn of Pert Near Sandstone. The first episode includes an interview with Trampled by Turtles's Dave Simonett.

ALSO AVAILABLE AT

ROAD TO BLUE OX SPRING TOUR DATES
Blue Ox Music Festival is proud to present Pert Near Sandstone's Road To Blue Ox Festival April 11th – April 27th! The tour includes eight stops in five states through the midwest (WI, IL, MI, MN, ND). Each night will feature a different cast of supporting artists including: Them Coulee Boys, Armchair Boogie, Barbaro, The Pistol Whippin Party Penguins, Chicken Wire Empire, and more. Blue Ox Festival will be on site at each show giving away swag and a pair of festival passes at each show. Tickets for the Road to Blue Ox Tour can be found below and at www.pertnearsandstone.com.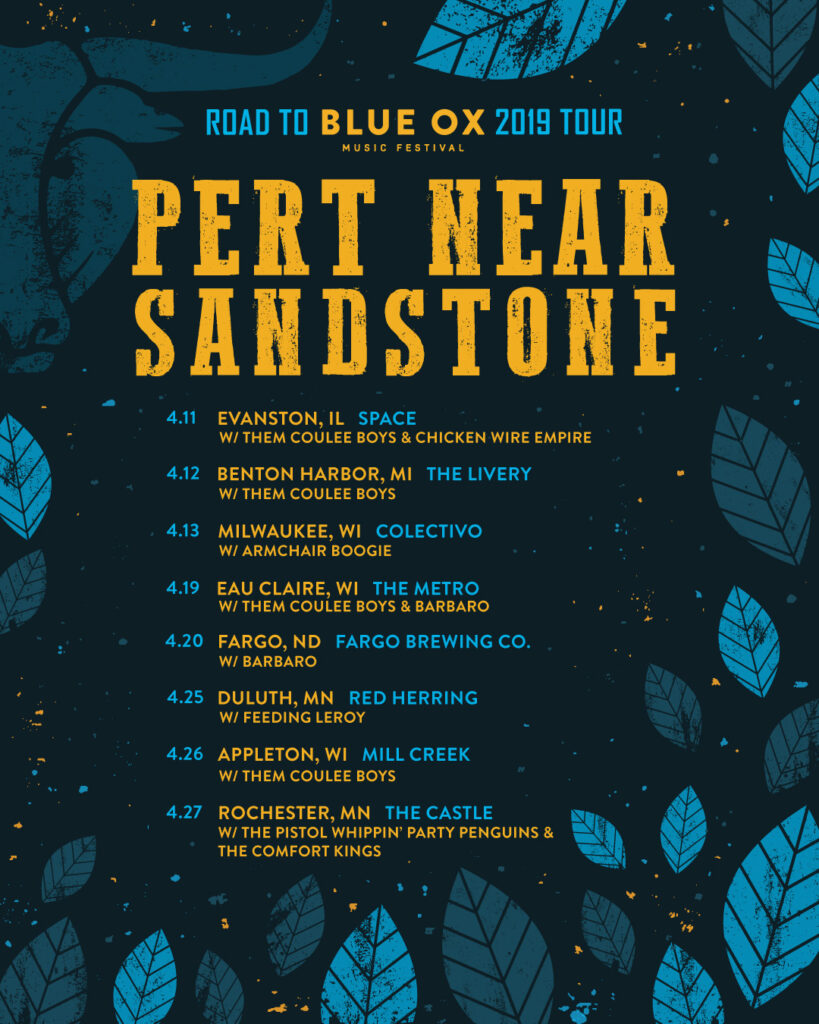 CLICK ON THE DATES BELOW FOR INFO AND TICKETS
w/ Them Coulee Boys, Chicken Wire Empire
w/Them Coulee Boys
w/Armchair Boogie
w/ Them Coulee Boys, Barbaro
w/ Feeding LeRoy
w/ The Pistol Whippin Party Penguins, The Comfort Kings