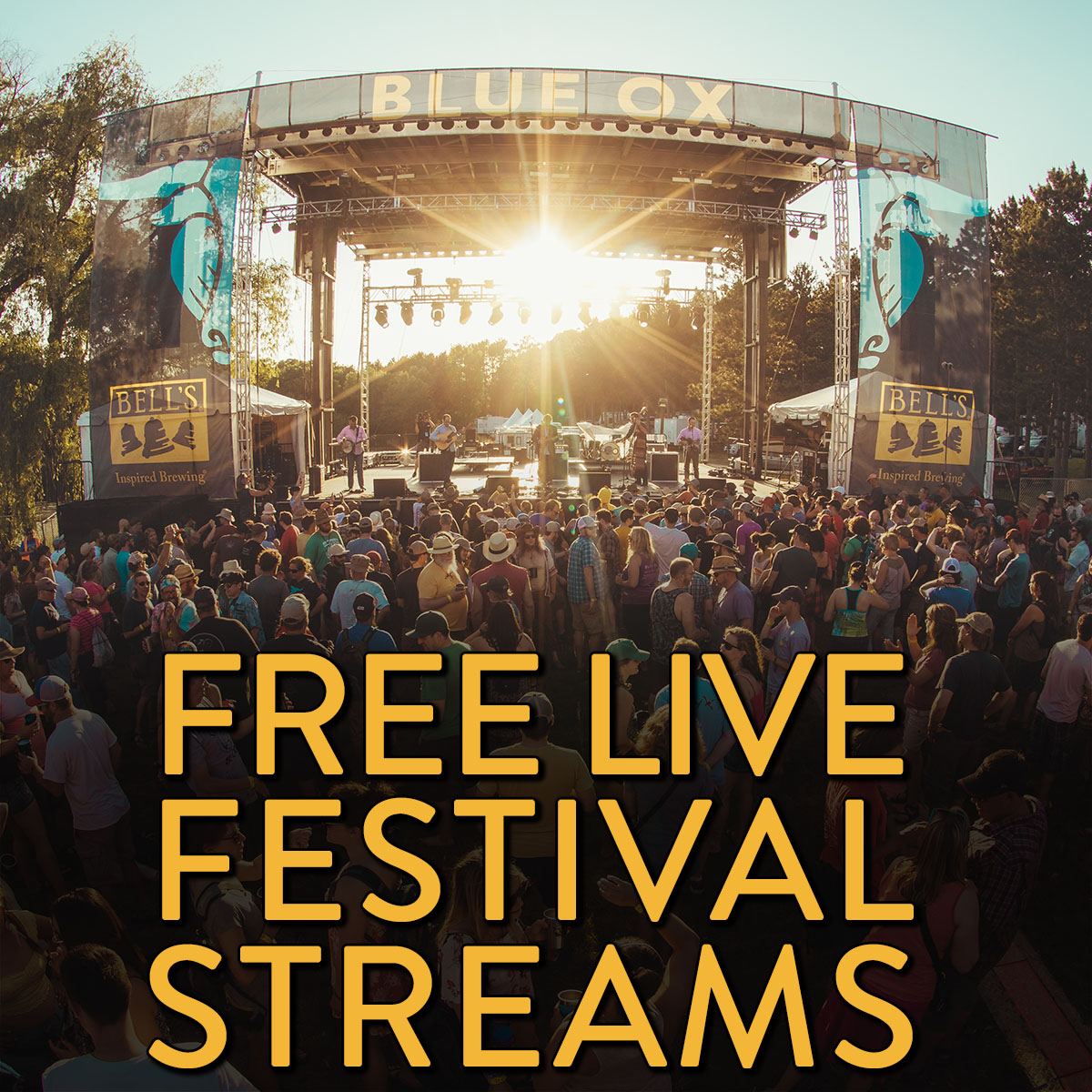 Live and Streaming!
There are multiple ways to watch and listen to the 2018 Blue Ox Music Festival.
Blugold Radio 99.9 FM in Eau Claire will be streaming audio online and over the airwaves.
If you are looking for a video stream from the festival you are in luck!
Jamgrass TV will once again be streaming a large portion of the weekend's entertainment.
Full Jamgrass TV streaming schedule is as followed:
Thursday, June 14:
5:30-6:30 PM CT — Them Coulee Boys
7:00-8:15 PM CT— Billy Strings
8:45-10:00 PM CT— Horseshoes & Hand Grenades
Friday, June 15:
11:30AM-12:30 PM CT — Lindsay Lou
1:00-2:00 PM CT — Mipso
2:30-3:30 PM CT— Mandolin Orange
4:00-5:00 PM CT— The Steeldrivers
5:30-6:30 PM CT— Del McCoury Band
7:00-8:15 PM CT— The Infamous Stringdusters
8:45-10:00 PM CT— Pert Near Sandstone
10:30PM-12:00AM CT — Greensky Bluegrass
Saturday, June 16:
11:30AM-12:30 PM CT — Danny Barnes Trio
1:00-2:00 PM CT— Charlie Parr
2:30-3:30 PM CT— Jeff Austin Band
4:00-5:00 PM CT— Tyler Childers
5:30-6:30 PM CT— Steep Canyon Rangers
8:45-10:00 PM CT— Pert Near Sandstone