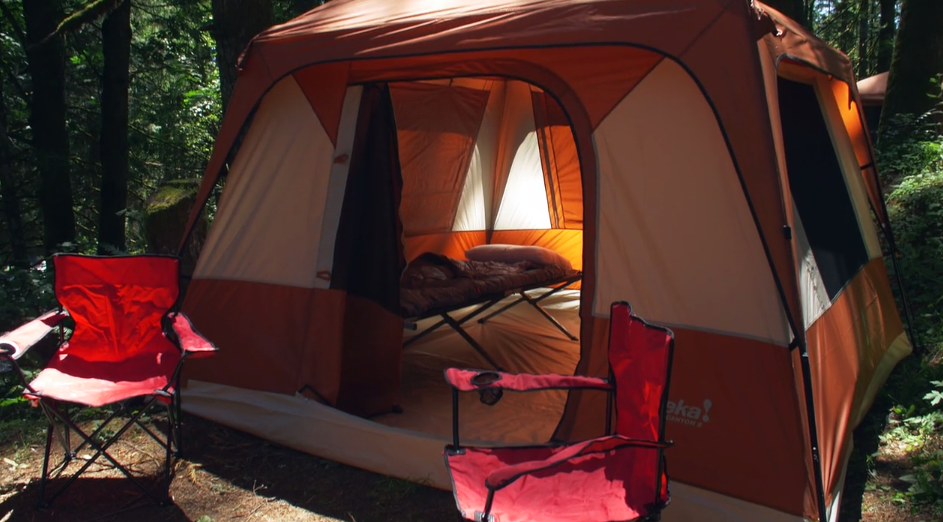 ALL NEW BASECAMP CAMPING OPTION!
*NEW OPTION FOR 2018 – BASECAMP CAMPING AREAS*
Don't have camping gear, or just don't want to load down the car? Maybe you are looking to fly into Minneapolis and take the airport shuttle to Eau Claire? We have you covered, all you have to do is get here. Reserve a spot in our Badger Ridge or Gopher Ridge Basecamp Areas and arrive to a pre-setup campsite complete with High Quality Tent, Camping Cot, Camping Chair, and Lantern. As well as complimentary ice (1 bag per day per campsite), morning coffee, and access to a community kitchen area. For an additional fee a new pillow and sleeping bag can be added to the package. Click here for pricing and more information about the Blue Ox Music Festival Basecamp add on.
TWO AREAS TO CHOOSE FROM
Set to the north of the main stage, in the Gopher Ridge area, these are some of the closest campsites to the concert area (roughly 700 feet). Additionally, they're also a very short walk to the showers and General Store. With only 25 sites available, we expect to be at full capacity in Basecamp, so reserve now to join us in our flagship area!
@ Badger Ridge (Quiet)
This is our more reserved offering, located near the Gopher Ridge sites. These are set on a dead-end camp road, and provide a little buffer from those in the larger festival community. With a bit more separation from other areas, it's tailored for a more relaxed experience. Rest assured, knowing your next-door neighbors value a slightly quieter environment. Perfect for those with kids as well!