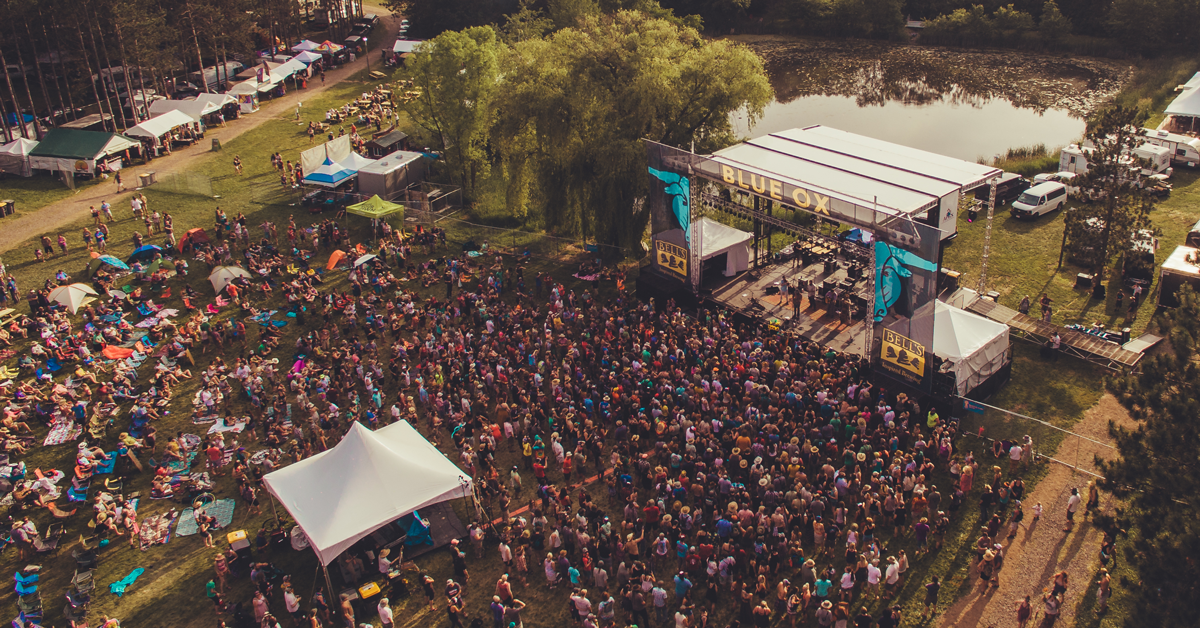 NOW HIRING: Graphics & Event Assistant

Blue Ox is Growing
Seeking Full time Graphics & Event Assistant
---
Tucked away in 75 wooded acres, the Whispering Pines Campground is home to Eau Claires best kept secret; The Blue Ox Music Festival. Each year the Blue Ox draws thousands of bluegrass enthusiasts, beer lovers, and campers from all across the country creating a joyful vibe that is also incredibly family friendly. Preparing for the festival is a year around job. We are seeking an event and marketing professional to assist in our growth as a music festival as well as everyday office help.
Your Opportunity
The person who fills this position will play a pivotal role towards the success of the festival and its marketing efforts. The hired position will work closely with management to incorporate the Blue Ox brand with digital and print marketing efforts. You will be asked to participate in daily office activities and duties.
Festivals & Events: We currently manage and operate the Blue Ox Music Festival. All Employees are required to work the festival June 14-16th as well as the days before and after. During the festival, you will work long hours and be asked to run important roles that may not match your office role. Outside of the Blue Ox, there is the possibility of hosting other events and festivals in the Whispering Pines Campground.
Creative: Create original content for digital marketing (Email, Social Media, Banner Ads, Social Media Ads) efforts while incorporating the Blue Ox brand with targeted messages. Create Digital assets such as icons and background art for website and ticketing page. Design printed promotional material such as posters, rack cards, coasters, and can coozies. Design items necessary for operating the festivals such as signage, wristbands, and scrims. Help organize creative efforts to maximize engagement at the festival whether that be photo ops, videographers, and photographers. Plan and implement unique ideas to engage our audience throughout the year with the goal of increasing ticket sales.
Event Planning: Opportunity to bring unique experiences to our festival that will engage with our attendees while being budget conscious. Help with setup and teardown of event spaces. Help organize spaces for vendors, sponsors, and backstage hospitality. Work with management to collect and organize vendor applications. Be active in onsite and offsite promoting. Help curate and implement ideas to help create revenue during the festival in season and off season.
TRAITS
Looking for a highly motivated individual who can face adversity with a tough yet positive attitude. Blue Ox is a small family owned business and the applicant must be comfortable working closely with ownership on a daily basis, while also having the ability to deal with large crowds during the festival. A good communicator who has a team attitude. Flexible individual with a willingness to assist in work that may be outside their job description, such as helping clean, organize, heck maybe even mow the lawn. Proven achiever who is passionate about bringing such a special event to the Eau Claire community.
Flexibility is a must, as job tasks will fluctuate throughout the year. Example: Workload may be 80% graphics one week, and change to 20% the next.
QUALIFICATIONS
College Degree: Relevant college degree encouraged but not required
Experience in: Social Media, Digital Ad Creation, video editing, photo editing, Facebook Ad Creation, Email campaigns (mailchimp), web design, wordpress, customer service, event planning, festival work.
Skills: Photo and Video Editing Software (Photoshop, Illustrator, inDesign, etc). Microsoft Word, Excel, Publisher. Experience with photography and videography.
Interests: Encouraged but not required; Live music specifically in the Bluegrass, Americana, and Folk Genres. Camping and Outdoors. Food and Beverage specifically craft beer.
PAY: Discussed during time of interview
TO APPLY
Deadline: Febuary 15th.
Office Location: 5024 Crescent Ave, Eau Claire Wisconsin, 54703
Please fill in the form below the best that you can with all relevant information. Thank You!
---