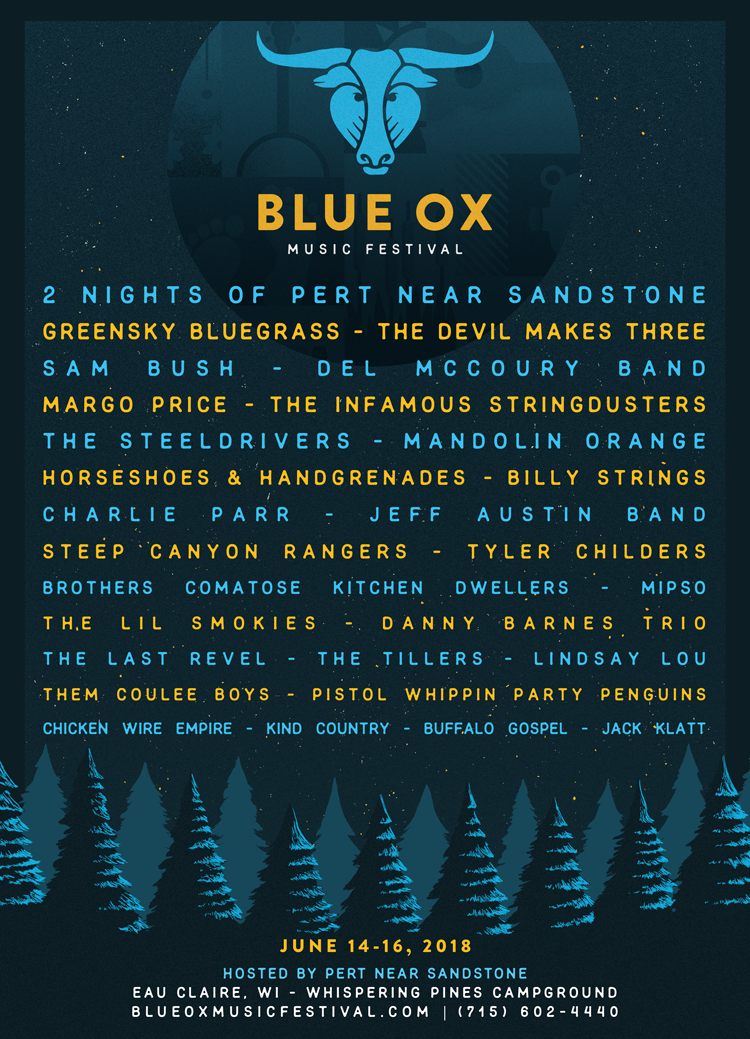 2018 Lineup Announcement
We are excited to share the lineup for the 4th Annual Blue Ox Music Festival! This will be another great year at Whispering Pines Campground in Eau Claire, Wisconsin.
We are committed to building upon an aesthetic of musical inclusivity that positively permeates into a greater sense of community at the festival. Sitting among the green space of Whispering Pines Campground listeners will be taken to new heights in musical creativity. Festival-goers jam into the night with friends old and new, mingling around the campgrounds. Tent camping is included with the festival ticket. The entire festival including food and drink vendors are onsite to give you a quality festival experience in a small and intimate setting.
The 2018 lineup includes many returning fan favorites, as well as new comers to the festival. BUY TICKETS
The Infamous Stringdusters [3]
Horseshoes & Hand Grenades [4]
Pistol Whippin' Party Penguins [3]