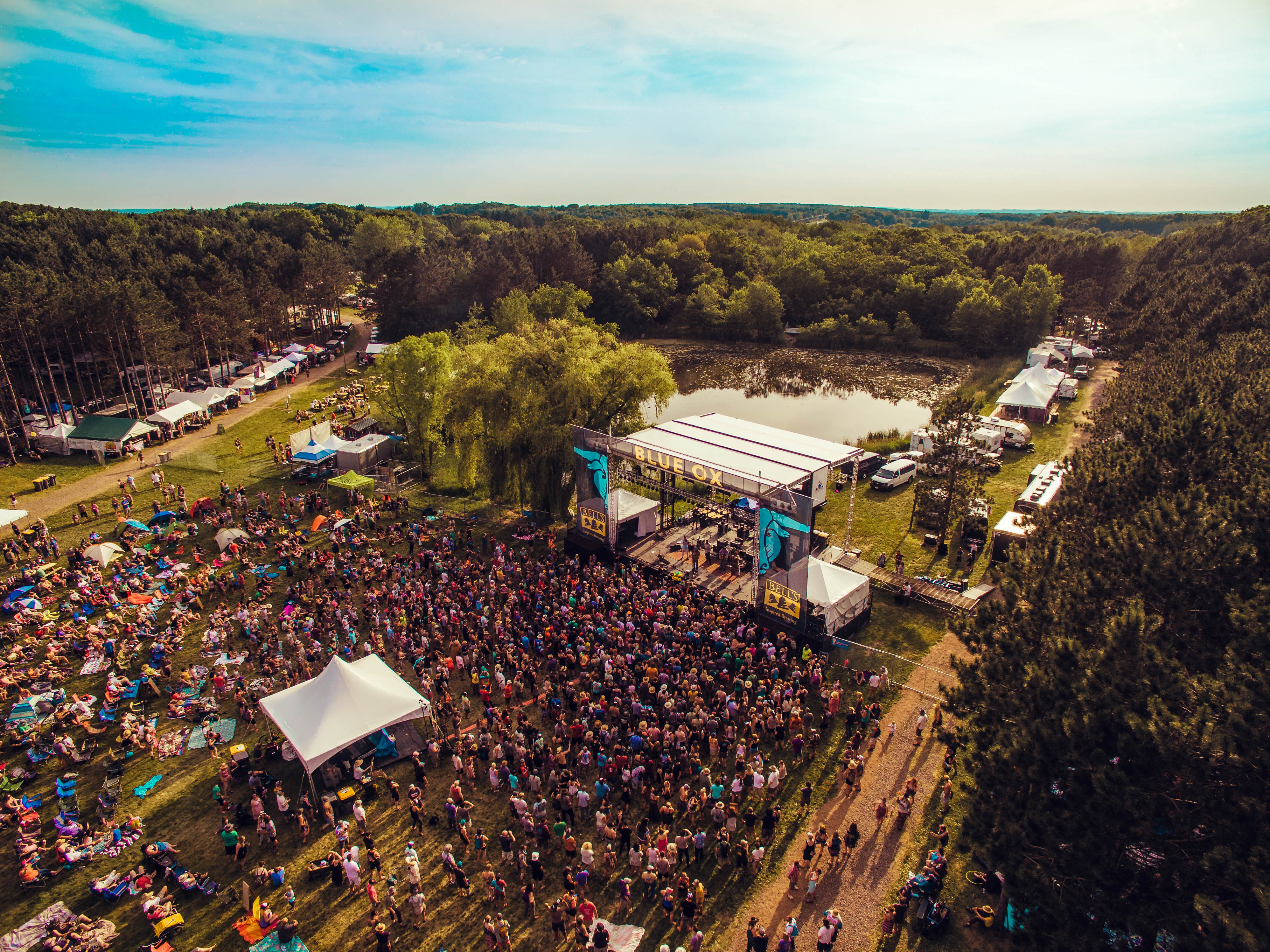 2017 Recap
Straight From the Ox's Mouth:
The third annual Blue Ox Music Festival was nothing short of amazing. We owe our success to our hard-working employees, vendors, sponsors, and our friendly, fun-loving patrons.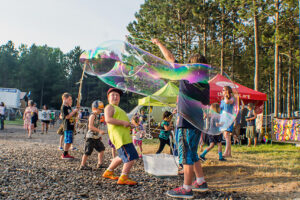 Although we're not the largest festival – topping out at 4,500 attendees this year, there was definitely no lack of spirit and positivity in the summer air. Our attendees embraced the warm weather (which decided to stick around all weekend unlike previous years) while enjoying the melodic bluegrass from their hammocks hung near the stage, 'dancing their grass off' in the open sunny field, or even while lounging at their campsites with a view of the stage.
With phenomenal re-appearances from Sam Bush, Greensky Bluegrass, Railroad Earth, and hometown band Them Coulee Boys, there were also a few first-time big-name bands who visited us and did not disappoint. With their cultured bluegrass sound, Punch Brothers opened with "Dark Days." Drive-By Truckers brought an electric energy to the crowd while Son Volt swayed the audience with their quieter folk/country ballads.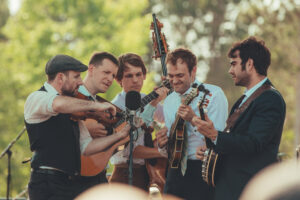 There was truly something for everyone at Blue Ox.  Our family-friendly festival allowed for a laid-back setting that anyone from the age of 4 to 84 could appreciate. Families with children could take advantage of the family camping area allowing a safe place for kids to enjoy and explore. The always cheerful vendor who goes by, 'Bubble Guy,' made a splash with all ages, and particularly entertained children with his massive bubble maker.
Children could also keep busy by painting, making crafts, and being mesmerized by the ribbon dancers. Some were lucky enough to have their own little show put on by Adam Greuel of Horseshoes and Hand Grenades. Overall, the warm-heartedness of the people who attend our festival continue to make Blue Ox an enjoyable place for all ages, so we thank you!
Whether you're a new comer, or have already earned your Ox horns, we invite you to come enjoy a few days tucked away in Wisconsin's Northwoods for our 2018 return. Our fans come from all over the country because they dig our peaceful campgrounds and the amazing artists that we are lucky enough to have take our stage. Rest assured that you'll always feel welcomed in a crowd full of fellow Blue Oxers.
Our Promise to our Fans: We'll work hard all year to make this three-day experience more than just a festival, but your summer getaway to create lifelong memories. We also promise to do our best in taking your input and putting it to use for the upcoming years because we are here for you.
Thanks again to everyone who made this festival what it was; simply incredible.
We truly have the greatest fan base out there.
-Blue Ox